Hey team, didn't you all say once (or a couple hundred times) you'd like to see pay package estimates for jobs on our job board? Can't imagine why…we know you do what you do because you love it and you'd totally work for free if you could.  
Hahaha, okay we tried to keep a straight face. Not that you don't love your jobs, but you deserve to make that money and have an idea of what you'll be making upfront. Which is why we are thrilled to announce we've made some significant changes to our job descriptions by adding… 
WEEKLY PAY ESTIMATES!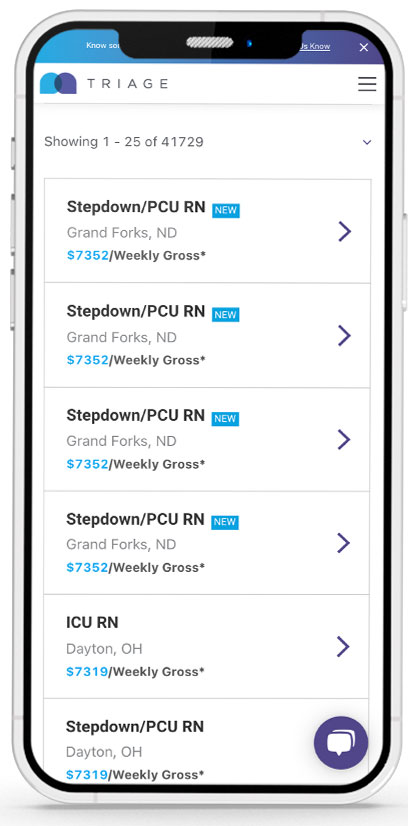 It's been a long time coming. Navigating contractual restrictions some hospitals/facilities put in place can get sticky.  We'll save you the industry jargon—but that's why this feature on our job board didn't happen overnight and why some jobs still won't have pay. But know that our goal is to always be Real with you so you can be Ready for what's next. 
How to Find Travel Nurse Pay
To see what a travel job pays, visit the allied and travel nurse jobs page and use the filters to find a position you're interested in. You'll see
location

how long the assignment lasts

the start date

the shift

most importantly, pay*

 
No more wasting your time applying for a job that doesn't pay enough. 
To see even more info like hours and number of beds in the hospital, click on the job post. Want to see exactly where the job's located? Enter your email and you'll be able to see the hospital.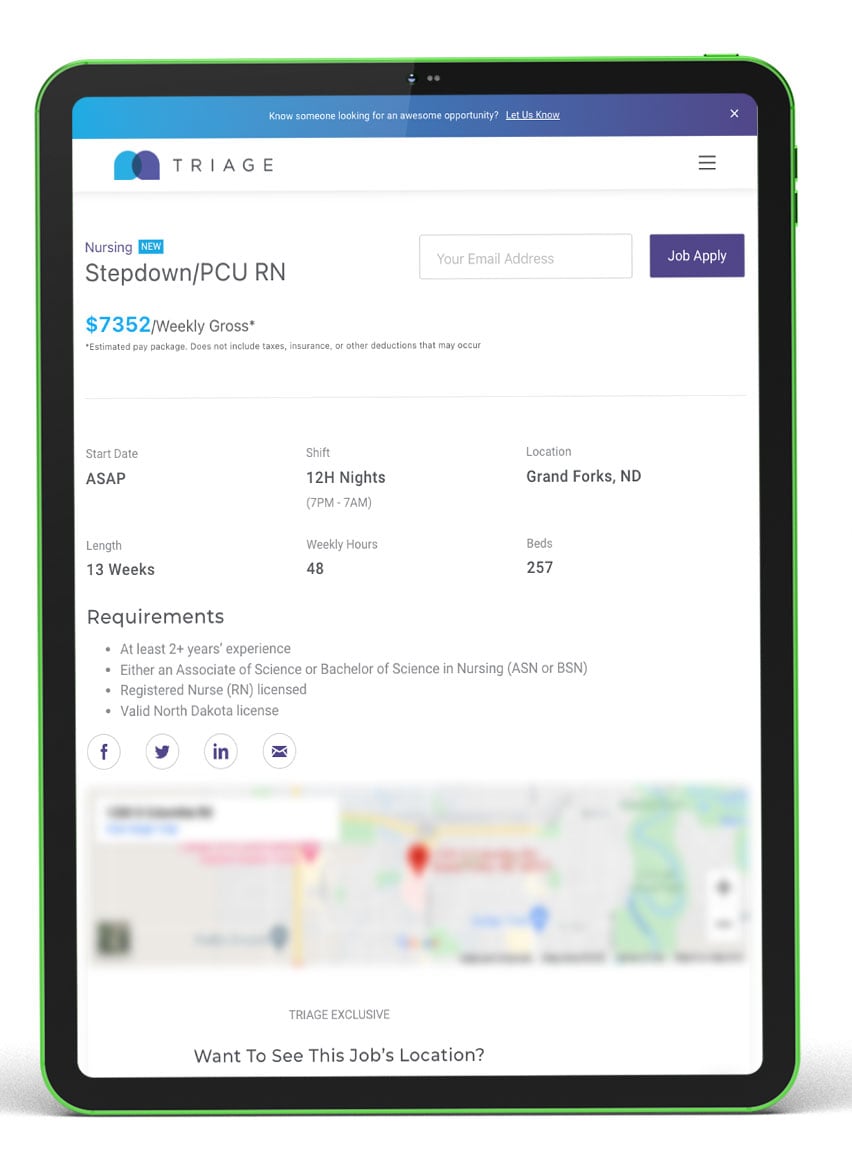 Looking for a job ASAP and don't really care where it is? Use the filter to show jobs that start right away.  
Whether you're a travel nurse or allied health pro, Triage has your back. Check out our allied and travel nurse jobs page and find your next gig—now with pay!  
*Of course, everything needs a disclaimer. Although we try to have accurate info, sometimes things slip through the cracks, someone may have fat-fingered a pay rate or we may have a contract that won't let us publicly share pay or location info.
These estimates are just that—estimates—and don't account for required stuff like taxes and insurance. To get the most accurate pay and facility info, always talk to a Triage recruiter. Need one? Quick Apply and we'll get one assigned.