Welcome back to our series on the Kamana profile and how it can make travel life easier. If you're just joining us, check out part one and two first and then come right on back now, ya hear?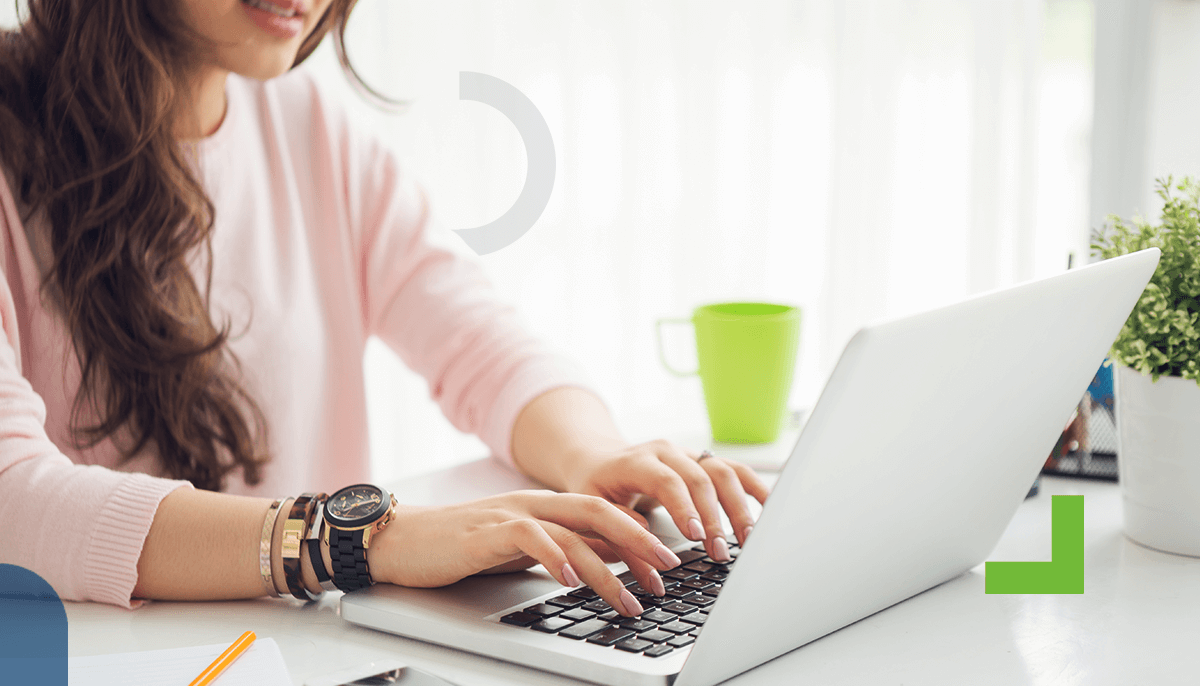 Hopefully you can see the benefit of a Kamana profile for travelers. But, the benefits don't end there. We instantly saw a benefit in using Kamana to fast-track our onboarding, leading to a simpler, smoother compliance experience.   
The Triage Difference 
If you're an experienced traveler, you might be wondering, "I've been through compliance processes before. How does the Kamana profile make Triage any different?"  
The Kamana profile is a safe place for healthcare pros to track, store, manage and share all their important info, including licenses, certifications, vaccine records and more. When you share your Kamana profile with your recruiter and your dedicated onboarding specialist, they'll be able to check over all your docs at one time and then reach out if you're missing something.  
Ashley Watts, our compliance manager at Triage HQ in Cincinnati says our major goal is to get our travelers started on time while building a supportive relationship. This is backed by the innovative technology Kamana offers travelers and our behind-the-scenes staff.  
"Our recruiters and onboarding specialists start the pre-compliance process as soon as possible so we can hit the ground running when we officially start the compliance process," she said. "This way, our healthcare professionals have as much time as possible to complete the documentation and get started on time."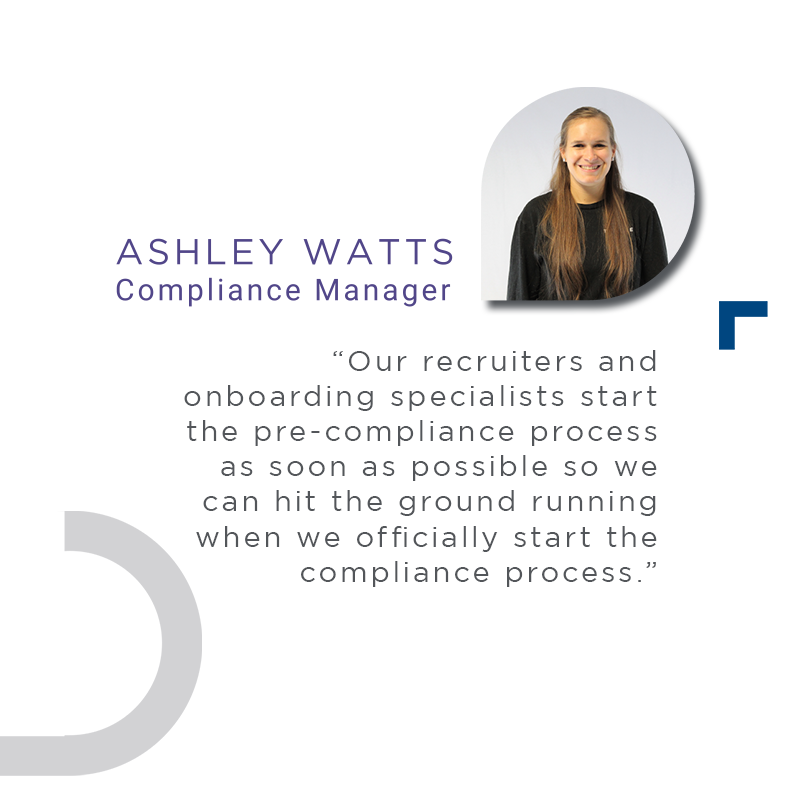 The Process  
When you choose team Triage, we hook you up with your personal onboarding specialist. This is a member of our compliance team who is dedicated to getting you ready for day one.  
After you've accepted an assignment, our onboarding coordinator will reach out via email notifying you of the name of your compliance onboarding specialist. From there, your assigned team member will be in touch with you to get the party started. If you need any appointments, such as a drug screen, your onboarding specialist will make them for you. It's like having a personal assistant because you fancy now rolling with team Triage!  
Our extraordinary onboarding team segments the process into five key requirements:  
Background Screening/Verifications 

 

Licensing/Certifications 

 

Competency Testing 

 

HR (Human Resources) Documentation 

 

Medical Records/Drug Screening/COVID Vaccine Status
Common required items you may be asked to provide:  
Copies of your ID 

 

Front and back copies of ALL active certifications: BLS, ACLS, PALS, etc. 

 

Copies of medical records such as current TB, immunizations, physical, etc. 

 

Copy of state and/or national licensure to practice 

 

Copy of diploma or transcripts 

 

Current zip code to set up your drug screen 

 
The requirements are unique for each assignment, so there may be other documents needed, but your onboarding specialist will let you know if you're missing anything. Most documents can be safely stored in your Kamana profile, meaning you won't have to spend a lot of time gathering documents—you just need to share your profile. Easy, peasy.  
If your onboarding specialist reaches out about a missing piece, be sure to answer your phone and/or return calls quickly so you can get this out of the way and onto more important things. Like packing and making a list of all the amazing things you're going to do, see and experience on your new assignment.  
For More Information

 
Check out actual medical travelers over on our Instagram page. But don't sleep on applying to work with us; do that today and be sure to refer a friend to do the same. You could earn $750 for your referral and you'll have someone to buddy around with. Win-win.  
Apply to join team Triage today and let's get you out there seeing and helping America.