We AUTO be just old enough to drive now that we're 16. That's right, today is Triage's Sweet 16 and we couldn't be more thrilled to hop behind the wheel.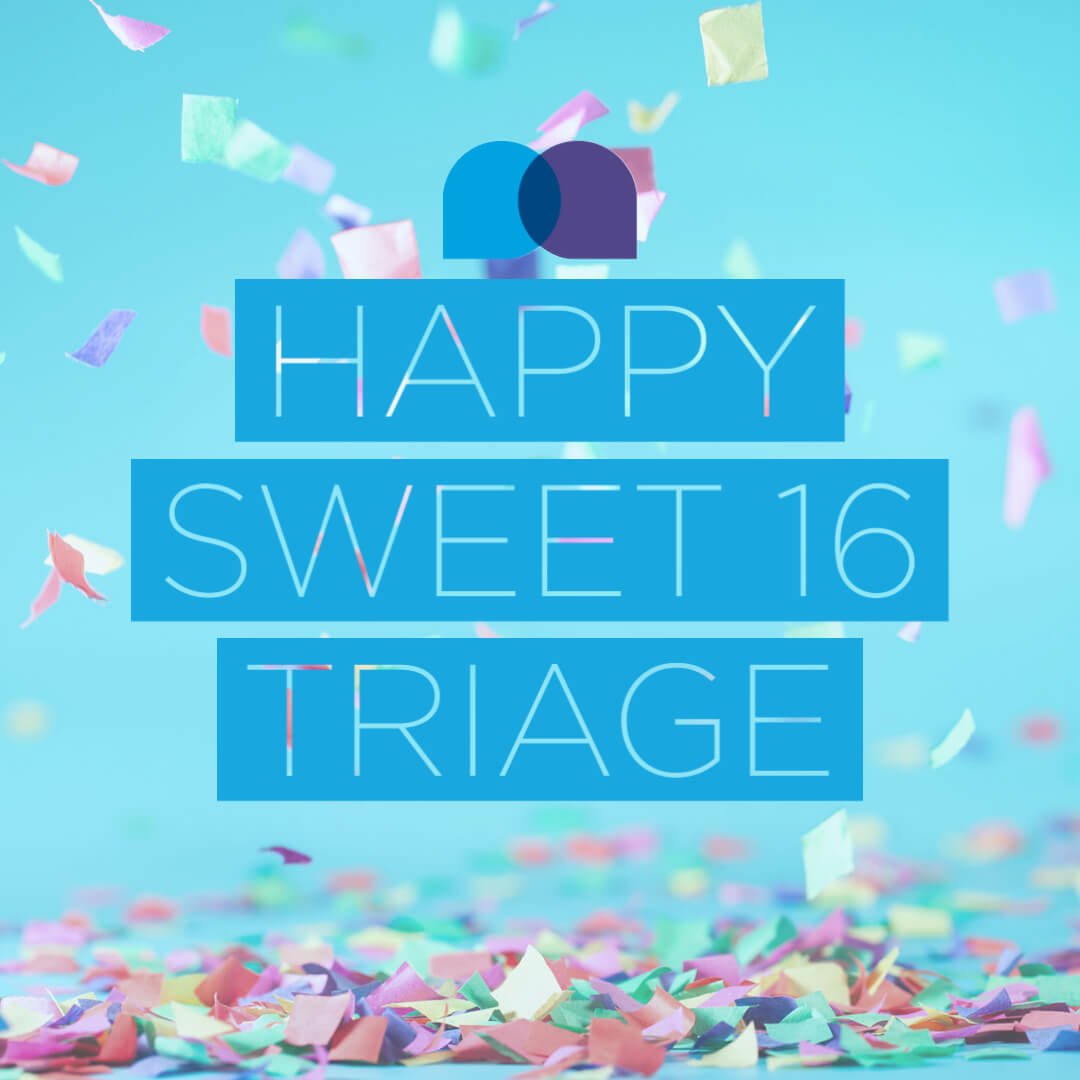 Back in 2006, Triage's CEO, John Maaske and COO, Tyler Pieper founded Triage with a focus on radiology pros. They added lab and rehab a few months later, then three years later added nursing to become a full-service medical staffing agency. And the growth hasn't stopped yet.  
To check out our full history, visit our Triage turns 15 blog from last year.  
In the last year, we've played hard, but worked harder. For a full recap of 2021, check out our year in review blog from December. But to save you a click, here's a few of the highlights.
Industry experts like the

Gypsy Nurse

,

VeryWell Health

and

BluePipes

all named Triage to their "best of" lists. 

 

We made our small screen debut on Trending TV. Check us out!

We earned a spot on the Inc. 5000 list of

Fastest Growing Private Companies

with our best ranking ever.

 

CEO Maaske

was named to Glassdoor's Top 20 list of the country's best CEOs in the Small/Medium Business Category. He was also named to the Staffing Industry Analysts North America 100 List. We always knew Maaske was a great dude and now everyone else does too.

 

Maaske wasn't the only Triage HQ person recognized.

Steve Williams

, VP of Recruiting, was named to SIA's 40 under 40 list, while

Chad Sideris

, was named to Midlands Business Journal's 40 under 40 list. Then,

Emilie Wells

, Chief Marketing Officer was named to SIA's Global Power 150, a list of the top 100 women in staffing.

 

We ended 2021 with a truckload of diapers, literally. Triage's employees donated over 100,000 diapers to Omaha's Lydia House, a women's and family center.