It happens so fast. One minute, you're a small company in diapers, working out of your 1,000 sq. ft. nursery and the next, you're 15, growing like a weed, challenging "rules" and "norms" established by those who came before you. *Sniffles* Where does the time go?
Triage is officially 15 years old as of February 7th! In spirit of the social media trend, "how it started vs. how it's going," we thought we would take part. After all, we're teenagers—we're hip and trendy and stuff.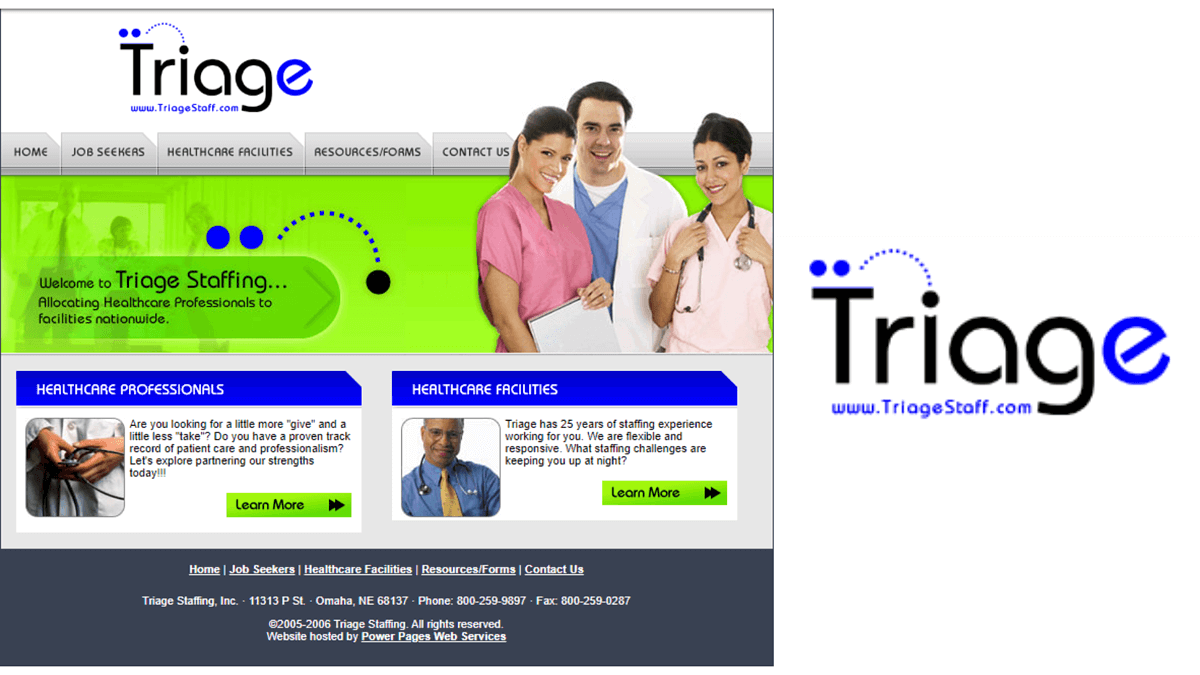 How it Started:
Look at that beautiful logo and website from back-in-the-day, circa 2006. If nothing else, those colors are attention grabbing.
If you haven't seen our "About Us" video, it's worth the 2-minute watch, promise. The one and only Kerrie Mockelstrom mentions "the dream" started in a 1,000 sq. ft. office. She wasn't exaggerating. Look at this cozy bachelor pad: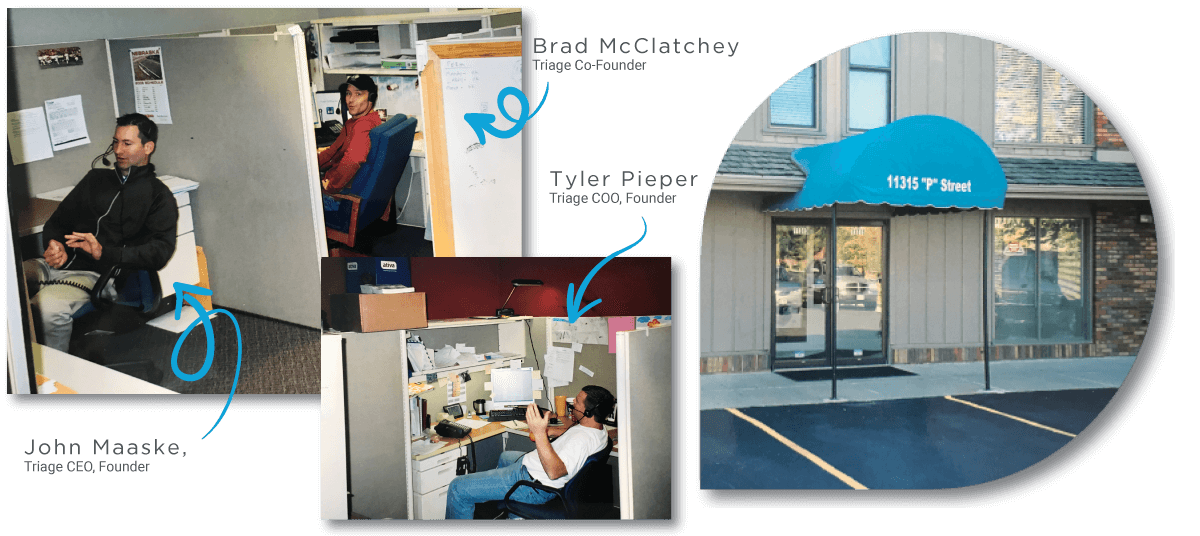 Back then, the medical staffing industry was too mainstreamed, offering the same cookie-cutter services to every client. It wasn't working for anyone—medical facility, traveler or recruiter.
John Maaske and Tyler Pieper knew there was a better way to do medical staffing. In 2006, these guys decided to Fleetwood Mac it and go their own way, founding Triage.
This is where it all began, folks. Some crazy guys with a crazy idea to do medical staffing better. Man, if those walls could ta—you know what? Probably better they don't.

Initially, Triage entered the niche of staffing radiology pros, adding medical laboratory and rehab therapy assignments to their inventory within months of opening their doors. Why? It's that special sauce, baby! They were customizing solutions for travelers and clients alike. Turns out, square pegs don't fit into round holes.
Entering the travel nurse staffing realm three years later, Triage really had taken off at that point and has continued that trend ever since.
From 2006 to 2017, our HQ moved several times to accommodate the growing team. Following the cozy bachelor pad on "P" Street, there was…
"O" Street
Gold Circle
World Communications Drive
Pacific Street (home of Triage HQ today)
After moving to Pacific Street, we knew we needed to update our brand to better reflect who we are and where we are going. Cue the chorus…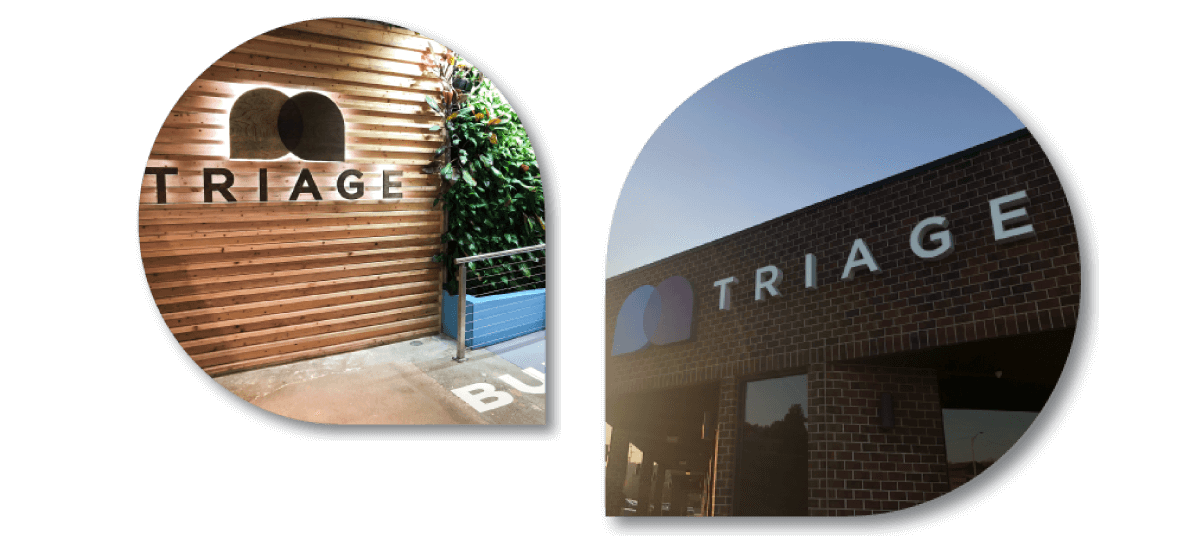 How it's Going: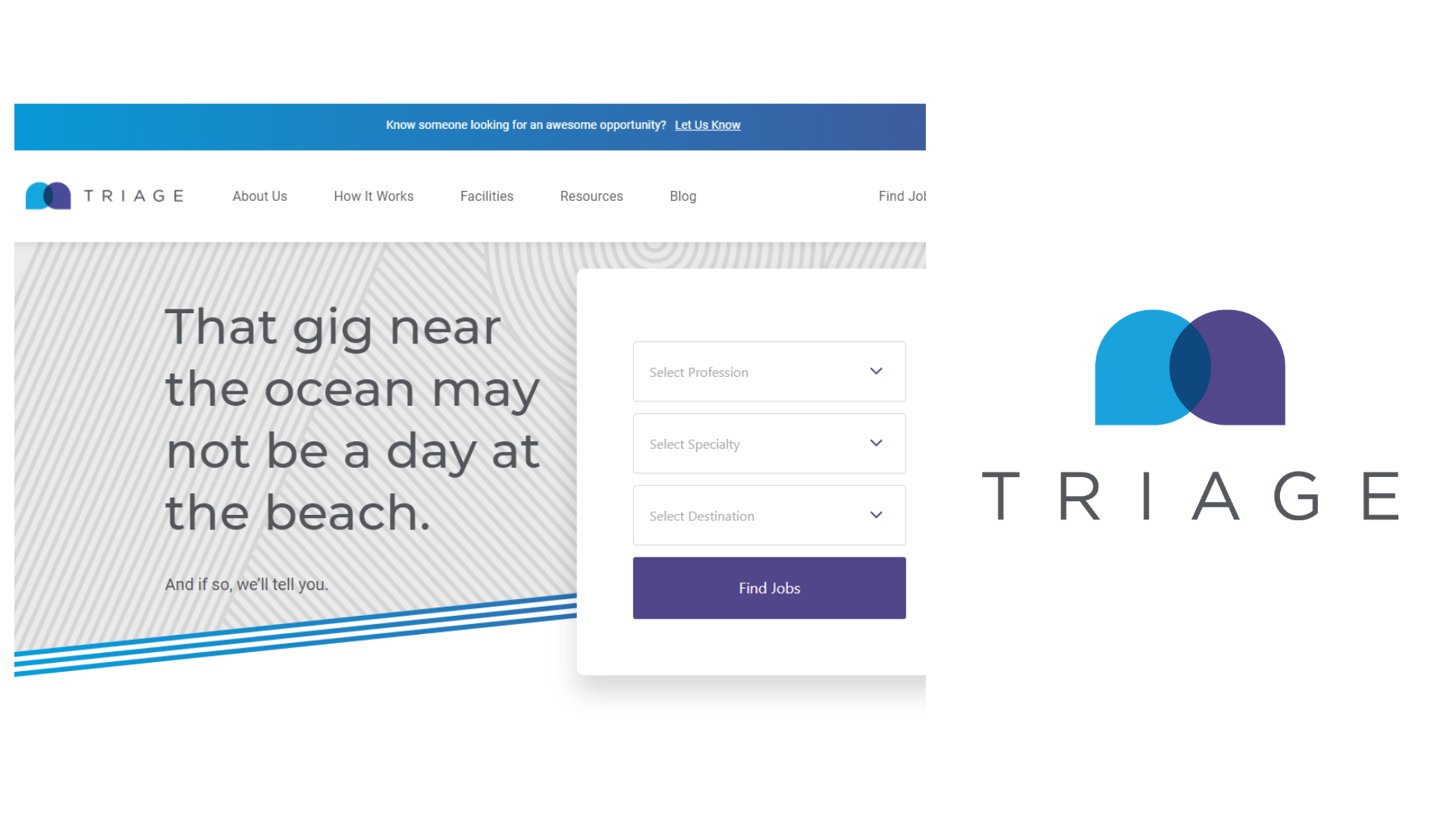 Pretty damn good, thanks to our team of dedicated staff working behind-the-scenes and our talented medical travelers out there on the road, changing lives. Because of them, we continue to expand our team and earn spots on "Best Of" lists–which means we're doing something right.
We hit a growth spurt, acquiring Aspen Medical Staffing in 2019, adding licensed clinicians, who were once rehab therapy travelers themselves, to our team. Like Brooke, who was once a Triage traveler, is now a recruiter on the team: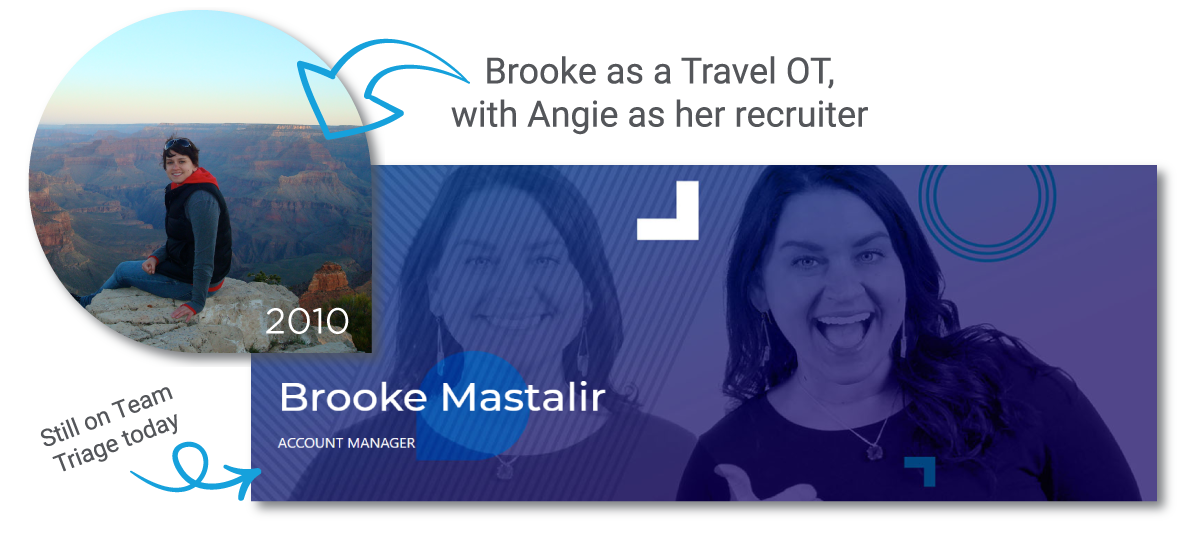 Recruiters who have walked the proverbial mile in your shoes as a traveler? Yep. Nice, huh? We're just over here knocking down barriers and walls—something we've gotten used to (literally and metaphorically speaking).
Have you ever wondered what our new logo represents? Well, you're about to find out:
We do a lot of communicating in our industry. A lot. Because most of our clients and travelers are scattered across the US, we rarely see them face-to-face. Instead, we're on the phone with our peeps, talking to them and listening to their needs, wants, hopes and dreams.
Our recruiters and travelers connecting—like the two chat bubbles in our logo—that's what our business is all about. The connections, trust and respect we earn by being honest and reliable.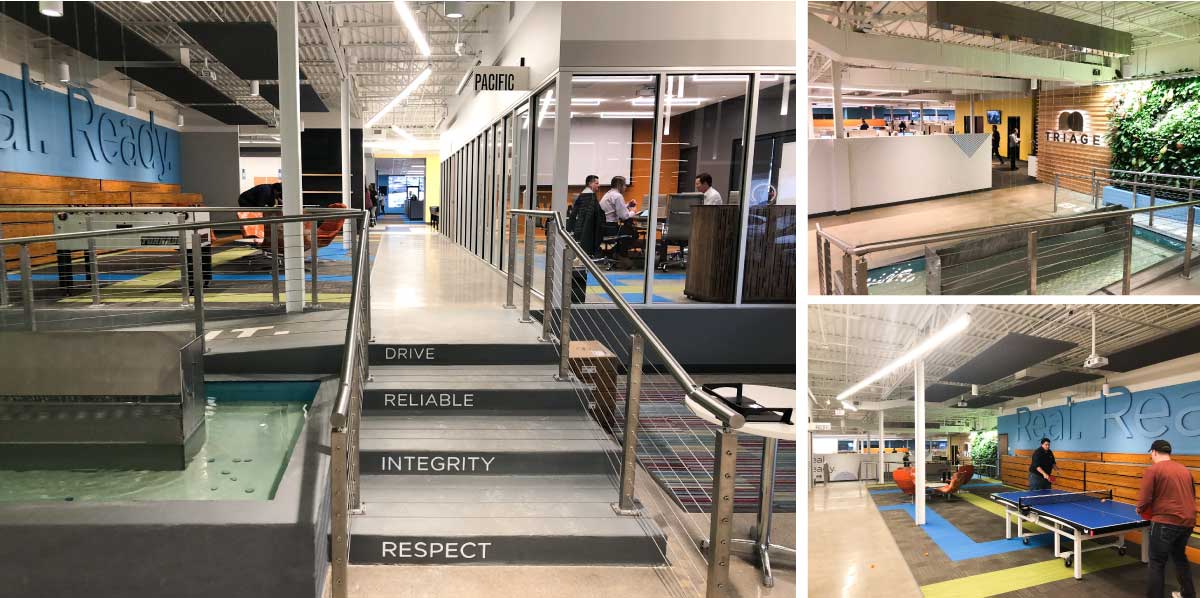 New logos and buildings are great, but the best part of it all is knowing hard work pays off. Looking back on how far we've come makes the here and now that much better. Crazy knowing that tiny office back on "P" Street turned into some big dreams being realized today.
It's important for us to remember where and how it all began by making sure that image isn't too far in our rear-view mirrors. We honor Triage's humble beginnings in several ways around the office, like, naming our conference rooms the street names of our previous office locations and sharing embarrassing photos of Triage's founders from back-in-the-day. We can't let our heads get big now, can we?

Where it's Heading:
The newest most exciting addition to the Triage timeline? Gaining another family and entire team of incredible recruiters in Cincinnati!
In 2020, Triage and our brothers from another mother, TaleMed, decided to team up to create one powerhouse medical staffing agency. Our goals, mission and values are so similar, we figured, let's work smarter, not harder. Like peanut butter and jelly or Martha Stewart and Snoop Dogg—some things are just better together. Plus, we're always looking for ways to shake up the industry, so this is a natural progression, really.
Excited to be where we are, and proud to look back on how we got here. Going our own way in 2006 made us an industry disrupter from the beginning. And now that Triage is a rebellious teenager—you can be sure we'll be pushing our limits whenever possible.
Ready to roll with the best, aka: Team Triage? Apply today. Let's hear your crazy dreams and then get you on the path to start living them.