This month we're highlighting prominent figures in the medical field and next up is Adah Belle Thoms.

Adah Belle Thoms began her career as a teacher, but in 1900 she graduated from the Women's Infirmary and School of Therapeutic Massage. She was the only Black woman to graduate in the class.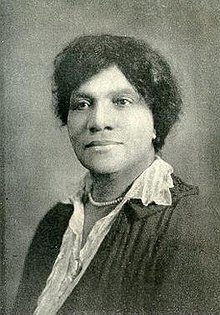 She then continued her education at the Lincoln Hospital and Home, a school dedicated to educating Black women and graduated in 1905. She served as acting director from 1906-1923, yet was not able to use the title director because of her skin color.
She founded the National Association of Colored Graduate Nurses with Mary Mahoney, to fully integrate Black women into the nursing profession. The group lobbied the American Red Cross to allow Black nurses to serve in World War I and in 1918, the Surgeon General agreed to allow limited enrollment of Black nurses in the Army Nurse Corps. Thoms served as president of the NACGN from 1916-1923.
Thoms was also the first recipient of the Mary Mahoney Award from the NACGN. This award is still given today in recognition of significant contributions to interracial relationships.
Thoms passed away in 1943 in New York City. Thirty-three years after her death, she was inducted into the American Nursing Association Hall of Fame.
Read up on other Black contributions to medicine, including Mary Mahoney, Thelma Brown Pendleton and William Edward Allen.