This Giving Tuesday, we're thrilled to share how we're giving back this holiday season. Both Triage offices are taking their donations international this year and Omaha and Cincinnati are participating in food packing events.
Triage Cincinnati packed more than 30,000 meals (in less than two hours, we might add). Those are some fast food packers! The meals will be send to the country of Eswatini in Southern Africa. Way to go Cincy—we know those meals will greatly benefit the people of Eswatini.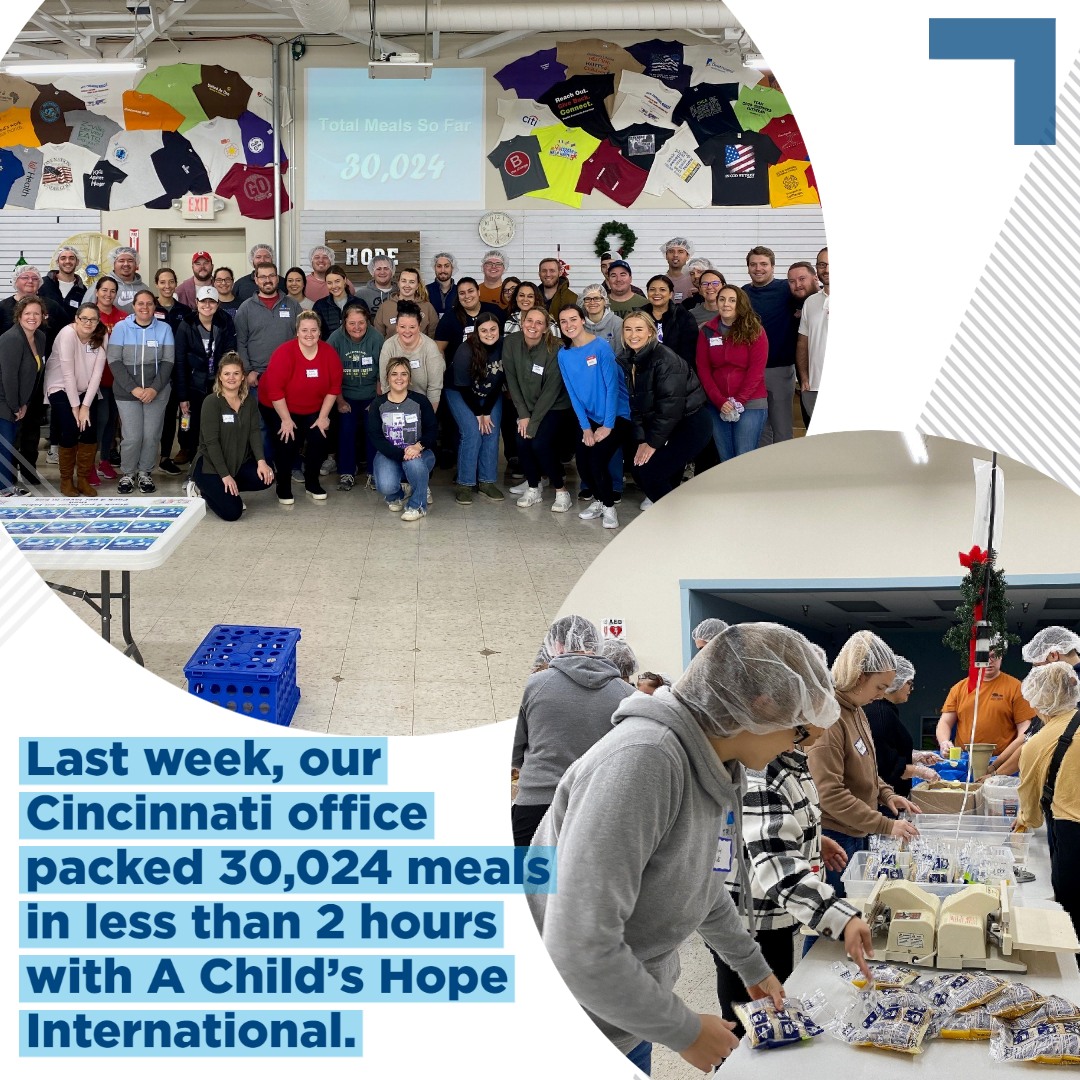 Later this week, Triage Omaha is doing its own food packing event. Our Omaha folks will pack meals to send outside of Ukraine, directly supporting those who have been impacted by Russia's invasion of Ukraine.
To purchase the meals, Triage employees opened their wallets. The company sponsored a bloody mary and margarita contest and a silent auction where employees bid on baskets filled with swag, sports memorabilia and even an underground parking space at the new Omaha HQ (coming in 2023).
Triage's history of giving stretches back years. In previous years, the Omaha office coordinated a diaper drive benefitting the Open Door Mission's Lydia House. The Cincinnati office holds a successful backpack and school supply drive every fall benefiting the Milford Miami Ministry and Greater Project. Additionally, the Cincinnati office is raising funds to adopt six families this holiday season.
"Our team works hard every day, but we know it's also important to take time and give back to others. I'm thrilled that our team was able to make the largest donation in Heartland Kids Against Hunger's history and know that our donation will do some real good in the world," said John Maaske, Triage co-founder and CEO.
Thanks Team Triage.