Traveler Kayla


+

Recruiter Brooke
The recipe for an award-winning medical staffing agency? Ingredients include:
Reliability

Respect

A dash of humor

A heavy hand of candor
But the real meat of the sandwich? Our recruiters. Just read a few traveler reviews and you'll notice a reoccurring theme—that traveler/recruiter relationship is the secret sauce and why travelers choose us over 'the other guy.'

We decided to highlight that connection this year with our "Secret Sauce" blog series. This month, read about travel speech language pathologist, Kayla, and her recruiter, Brooke Mastalir, who was once a travel rehab therapist herself.
---

How did you meet your recruiter, Brooke?
Kayla: I was originally working with Thomas Hutton when I started working with Triage in 2019. However, when COVID started, Thomas was transitioned to recruiting nursing staff and I got switched over to Brooke Mastalir.
Thomas only had amazing things to say about Brooke, so I knew I was going to be in good hands. I think I started our communication with an email and subject line titled "Your new favorite SLP ." I knew by her response and candidness that we were going to be a great match working together moving forward!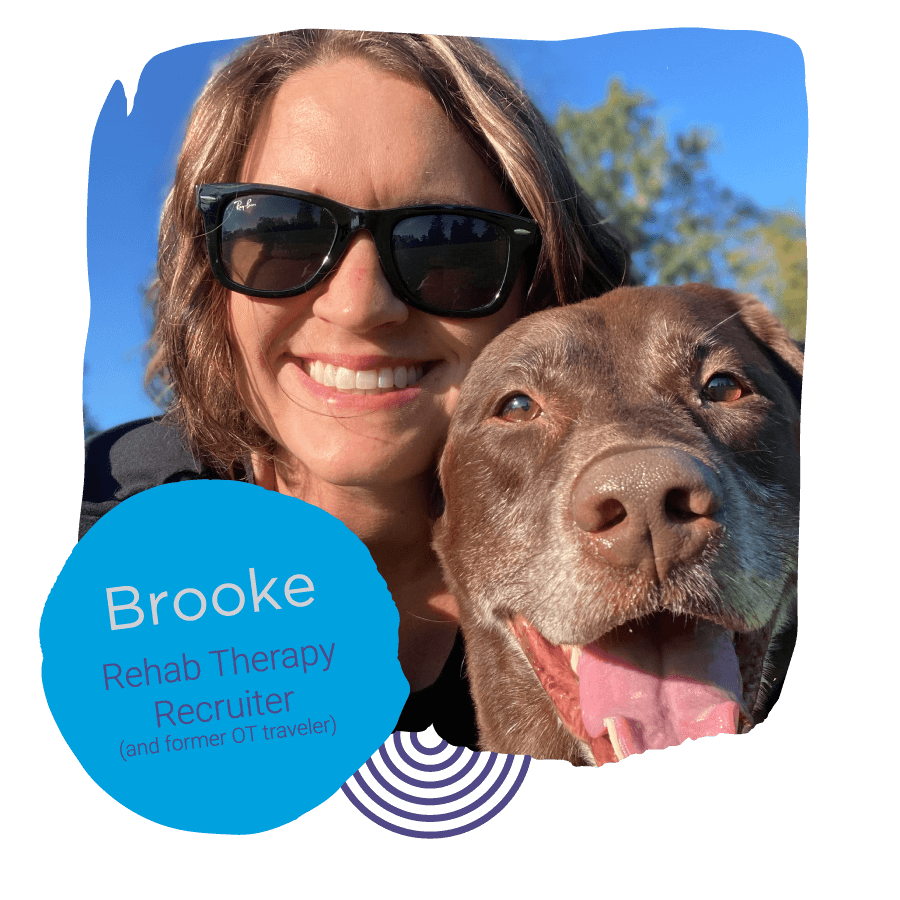 What do you like most about her?
Kayla: Brooke is high-energy, open, honest and goes to bat for you when you tell her where you want to work. I can text or call her any time and know that I'll get a timely response. I truly feel like she's on my side and wants what's best for me as a traveler. I love that she was a traveling therapist herself, so she understands where we are coming from as travelers.
Brooke: Kayla is always up for adventure! She came to me as a referral from a teammate and was looking for some excitement. She was willing to take a chance on a school-based SLP assignment in Alaska and watching her travel experience unfold over the last nine months has been SO awesome! Those adventures are why I want to help people travel.


What is one word that best describes your recruiter and why?
Kayla: Dependable. I know I can count on Brooke with my travel career to help me find jobs and locations I want to work.
Brooke: Fearless. Take a look at her Instagram. This girl lives it up!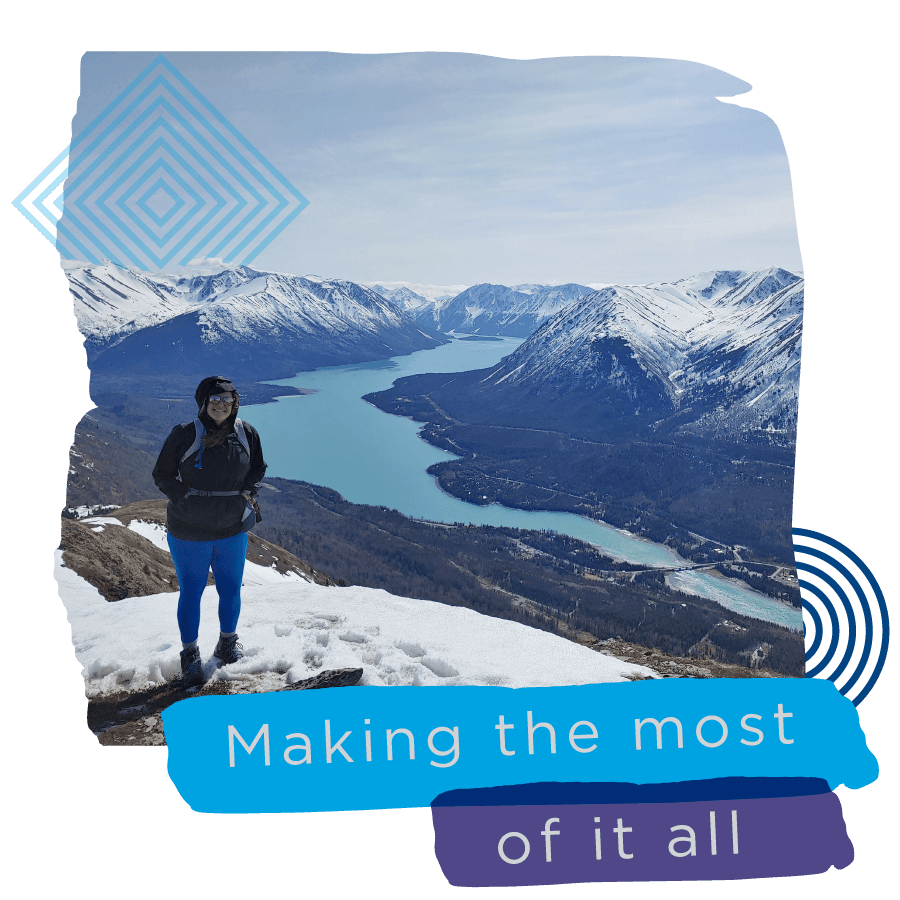 ---
Breaking it up a bit; let's see how similar these two gals are:
Snow or sand?
Kayla: Snow
Brooke: Sand
❌ Whammie
Pizza or burger?
Kayla: Burger
Brooke: Pizza
❌ Whammie
Call or text?
Kayla: Text
Brooke: Text
⭐ Match
East or West coast?
Kayla: West coast
Brooke: West coast
⭐ Match
Pancake or waffle?
Kayla: Pancake
Brooke: Pancake
⭐ Match
Started shaky but finished strong!
---


Spill the beans—any funny, interesting or out-of-the-ordinary stories?

Kayla: Brooke and I seem to have incredibly similar personalities and get along very well! I think we'd be the best of friends if we lived in the same town.
Brooke: Kayla has been meeting other travelers from other companies while out in Alaska and one night while they were all out together, they pieced together that they had all worked with (or spoken to) me at one point or another! We laughed about it afterwards…just goes to show the travel therapy world is smaller than you think!


What's the most important thing to you when deciding to work with a recruiter?
Kayla: I look for a recruiter who has excellent, open communication skills, is positive/easy to get along with and truly listens to my wants and needs for travel placements. I also have found that I have had much better relationships with the recruiters who take the time to get to know me better personally beyond just being a traveling SLP.

When deciding to work with a traveler?
Brooke: I love to work with people that I feel I can trust and that also feel they can trust me. That is SO important when working together because we may never actually meet face-to-face, so there is a different level of rapport you need to establish between traveler/recruiter to make that work. I always want travelers to know I'm working on their behalf and Kayla has always understood that.

Growing up, what did you want to be?
Kayla: As a young girl—probably a cowgirl or a teacher.
As I got older, I knew I wanted to be in a profession that helped people, but I didn't narrow it down to speech pathology until I started college.
Brooke: I wanted to go to culinary school and become a chef. I LOVE to cook!


What's the biggest misconception people have about your job?
Kayla: People hear "speech therapist" and think I only help children who can't pronounce sounds correctly. That's like 10% of my job.
I love being able to take the time to explain my job to people and increase their understanding of the speech language pathology field. I usually get some surprised responses when people hear that we can work with infants all the way through end of life.
Brooke: That we (recruiters) are trying to take advantage of travelers/people. It doesn't do us any good to screw people over. As I said before, the travel therapy world is a lot smaller than you may think, and my reputation means something to me.

Why did you decide to become a traveler, or recruiter?
Kayla: I can't stand still. I always need to be experiencing new things, seeing new places, meeting new people.
I absolutely LOVED my permanent job before I started traveling, but I was becoming more and more anxious about missing out on things in the world, and my job and life satisfaction was suffering because of that feeling.
I also knew I could not be happy with only two to three weeks of PTO a year. Travel therapy gives me a sense of freedom and flexibility and has helped me meet many financial goals as well!
Brooke: I am an occupational therapist and traveled for Triage for 7 of my 14 years as a clinician. I have always loved working with Triage.
When they approached me about working as a recruiter/mentor for traveling clinicians, I jumped at the chance. I love helping others do the job that I loved so much for so many years.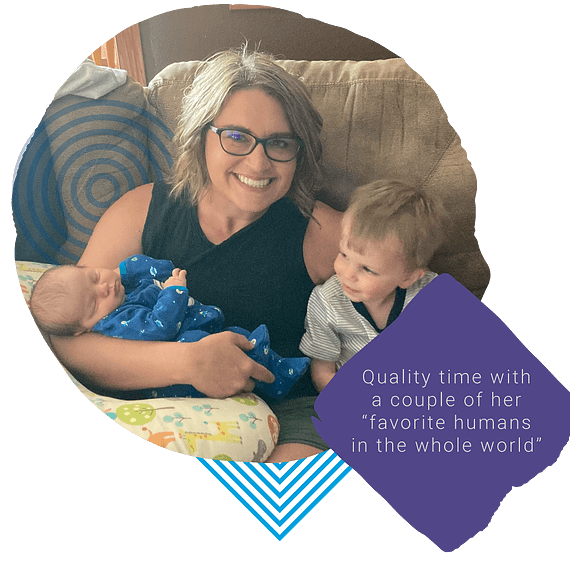 What's the best part of being a traveler, or recruiter?
Kayla: Meeting new people, seeing new places, and experiencing different cultures! I am a very different person than who I was when I started traveling almost three years ago. I am more open-minded and adaptable and so much less anxious about things that are beyond my control.
Travel therapy has also helped me expand my clinical speech therapy skills to work in a variety of settings and populations of people.
Brooke: Seeing people having an amazing time in a new place they absolutely love! It's so awesome! Also, knowing that I have the opportunity to make a positive impact on someone new every single day of this job.

What motivates you?
Kayla: Knowing that life is short and things can change in the blink of an eye. I want to experience as much of the world as I can while I can!
Brooke: My family…I am a PROUD auntie of four littles and they're my most favorite humans in the whole world. I also work hard to make sure my dog, Stella, can live the life of luxury she deserves.

What traveler gear can you not live without?
Kayla: My hiking pack, hiking boots, and a phone for good pictures!
Brooke: I never traveler without headphones and a good book.
Why Triage?
Kayla: Triage has a way of making you feel like part of a family. Everyone I've worked with, from my recruiters, to compliance assistants, to benefits coordinators, to social media specialists, are SO kind and helpful.
Triage/my recruiters have had my back through some difficult times that came up during my contracts (ACL surgery, COVID, contracts cut early). I have been able to find jobs in locations I want and I have always felt like they have provided me a solid pay package with excellent benefits. I recommend Triage to anyone who is a traveler or who wants to become a traveler!
Brooke: I have always trusted and respected the people at Triage and what they represent as a company. I wanted a change from the day-to-day routine of working in the field as a clinician and this job has allowed me to still utilize what I gained in my years as a therapist AND help people in a different capacity. Best of both worlds!
Ready to make your dreams of being a travel nurse come true? There's no time like the present. See what other travelers are saying about Brooke and set up a time to chat about your travel opportunities as a PTA, PT, SLP, or OT.
If you're a healthcare professional who's ready to go after it, apply today or email us ([email protected]) with any questions you have about traveling with Triage.