Travelers Melissa and Savannah


+

Recruiter Amy
The recipe for an award-winning medical staffing agency? Ingredients include:
Reliability

Respect

A dash of humor

A heavy hand of candor
But the real meat of the sandwich? Our recruiters. Just read a few traveler reviews and you'll notice a reoccurring theme—that traveler/recruiter relationship is the secret sauce and why travelers choose us over 'the other guy.'

We decided to highlight that connection this year with our "Secret Sauce" blog series. This month, read about phlebotomists, Melissa and Savannah, and their recruiter, Amy Shafer.
---

How did you meet your recruiter, Amy?
Melissa: I had met some traveling phlebotomists and techs who told me about Triage so I applied online.
Savannah: I heard about Triage from an old co-worker and visited the site. The next thing I knew, Amy was my recruiter.
What do you like most about her?
Melissa: She is very optimistic, but not afraid to tell the truth!
Savannah: She is always excited and in good spirits when I talk with her.
What do you like most about Melissa and Savannah, Amy?
Amy: We communicate well together and they respond quickly. They're both friendly, excellent representation of Triage & all-around pleasant to work with.
What is one word that best describes your recruiter/traveler and why?
Melissa: Bubbly. Amy has an awesome personality and it is always a joy to speak with her.
Savannah: Enthusiastic. When time rolls around for another assignment, she is always on the ball.
Amy: Imperative. They're both a dream traveler who encompasses Triage values. They love what they do each and every day with enthusiasm and joy!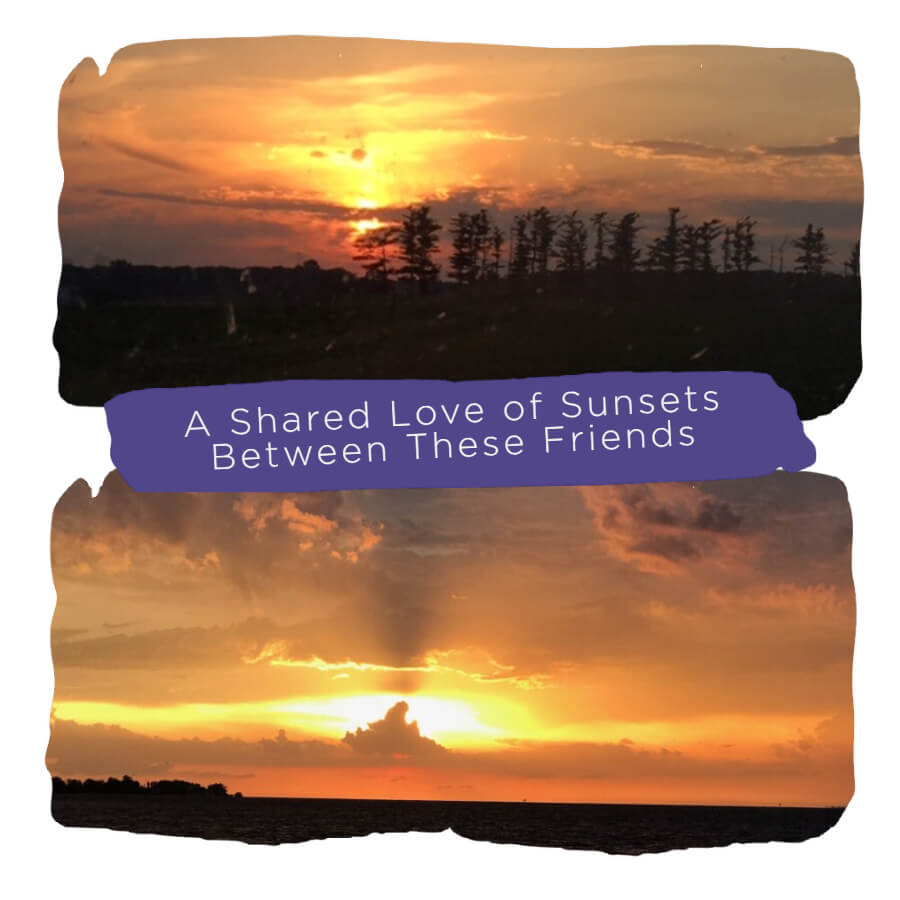 ---
Breaking it up a bit; let's see how similar these three are:
Mountains or beach?
Melissa: Mountains
Savannah: Beach
Amy: Beach
❌ Whammy
Relaxing or exploring?
Melissa: Exploring
Savannah: Relaxing
Amy: Relaxing
❌ Whammy
Fiction or nonfiction?
Melissa: Fiction
Savannah: Fiction
Amy: Nonfiction
❌ Whammy
Big city or small town?
Melissa: Big city
Savannah: Small town
Amy: Big city
❌ Whammy
Mexican or Italian food?
Melissa: Mexican
Savannah: Mexican
Amy: Mexican
⭐ Match
Hey, it's harder to make a match when there's three. But one out of five isn't bad!
---

Spill the beans—any funny, interesting or out-of-the-ordinary stories?

Savannah: One time we played phone tag for almost a week straight. We called each other every day, at least twice a day. I would call her and she would be busy and she would call me and I would be busy. We laughed so hard when we finally were able to talk.
What's the most important thing to you when deciding to work with a recruiter/traveler?
Melissa: It is important that your recruiter is easy to talk to so you can discuss anything you like/dislike so the next assignment doesn't come as a surprise.
Savannah: Making sure they are on top of things and not letting good opportunities pass me by.
Amy: Communication and honesty.
Growing up, what did you want to be?
Melissa: When I was young, my dream job was to become a veterinarian.
Savannah: I wanted to be someone different almost every year. From wanting to be a ballerina at four years old, to changing my mind to be a doctor at eight. I can remember at 10 wanting to be a veterinarian, then at 13 reading about forensic science and changing my mind once again. Then at 16, I settled on wanting to be a child and adolescent psychologist. Which is still a current plan.
Amy: An interior decorator.
What's the biggest misconception people have about your job?
Melissa: When I go to draw a patient they think I know why the tests are ordered.
Savannah: That I only travel for the money. When in fact I travel because I love it.
Amy: That we're "head hunters" & lack compassion. This is a people business.

Why did you decide to become a traveler, or recruiter?
Melissa: I became a traveler because I enjoy traveling around the country seeing my family. This a good opportunity to travel for my own personal experiences and to live in towns I never thought I would visit.
Savannah: Traveling has always been something I wanted to do.
Amy: I like working with people and helping them find rewarding jobs & I get to hear all kinds of stories.
What's the best part of being a traveler, or recruiter?
Melissa: The best part of this job is meeting so many new people, getting them to do touristy stuff with you, and making a beautiful chapter in each other's life.
Savannah: The traveling part of course! New cities with different experiences!
Amy: Connecting hospitals and people together for a rewarding experience.
What motivates you?
Melissa: I find motivation in my desire to explore. I love getting out of my comfort zone at home and driving around or walking through town until I find something that interests me.
Savannah: Food!! I love a good meal. With a strawberry shake on the side.
Amy: To be better everyday.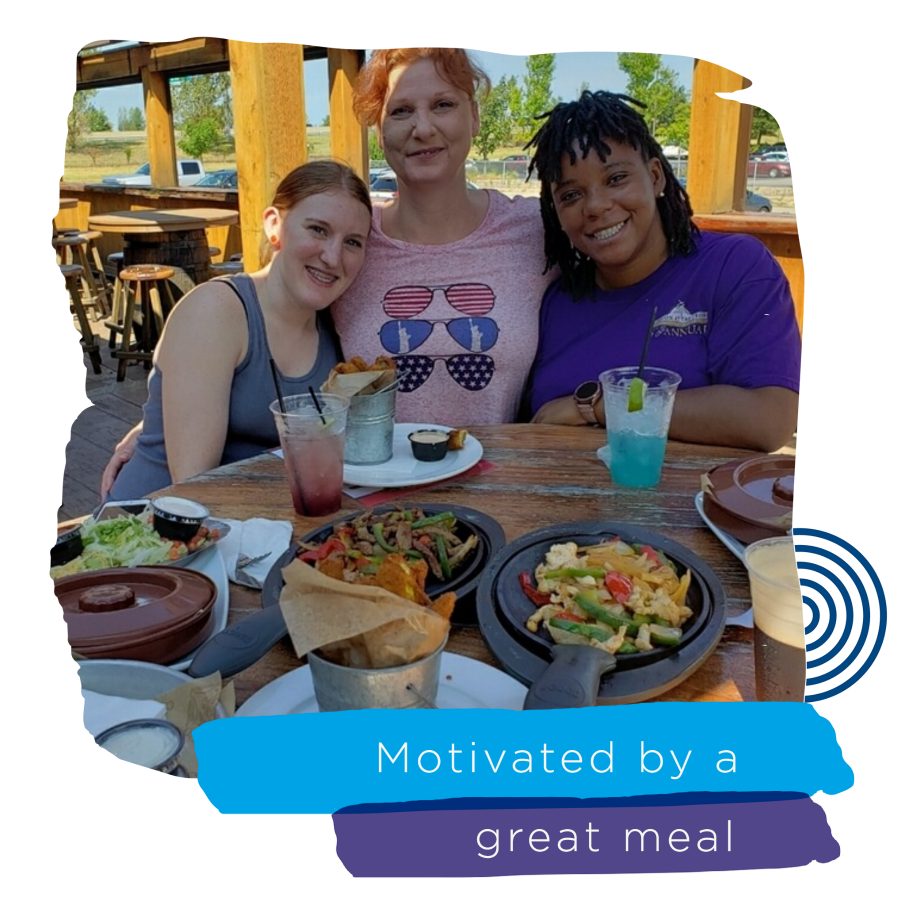 What traveler gear can you not live without?
Melissa: I love to cook and bring leftovers to work so I'd have to say my cooking knives/utensils. I always inquire about the cooking equipment at the place I stay so I can plan accordingly.
Savannah: My fan and my blanket.
Why Triage?
Melissa: I heard good things about Triage and after speaking with Amy, she made everything easy. I like how easy it is to navigate my next assignment and how friendly the staff has all been!
Savannah: Triage was the first traveling company to reach out to me about a job opportunity.
Amy: Triage offered more autonomy in this role. I am able to feel like this is my own business and I am valued. The coworkers are pretty great too!
Ready to make your dreams of being a medical traveler come true? There's no time like the present. See what other travelers are saying about Amy and set up a time to chat about your travel opportunities in radiology.
If you're a healthcare professional who's ready to go after it, apply today or email us ([email protected]) with any questions you have about traveling with Triage.