Travel Nurse, Nicole


+

Recruiter Christy
The recipe for an award-winning medical staffing agency? Ingredients include:
Reliability
Respect
A dash of humor
A heavy hand of candor
But the real meat of the sandwich? Our recruiters. Just read a few traveler reviews and you'll notice a reoccurring theme—that traveler/recruiter relationship is the secret sauce and why travelers choose us over 'the other guy.'

We decided to highlight that connection this year with our "Secret Sauce" blog series. This month, read about travel nurse, Nicole, and her recruiter, Christy Heller. 
---

How did you meet your recruiter, Christy?
Nicole: Through the Triage website.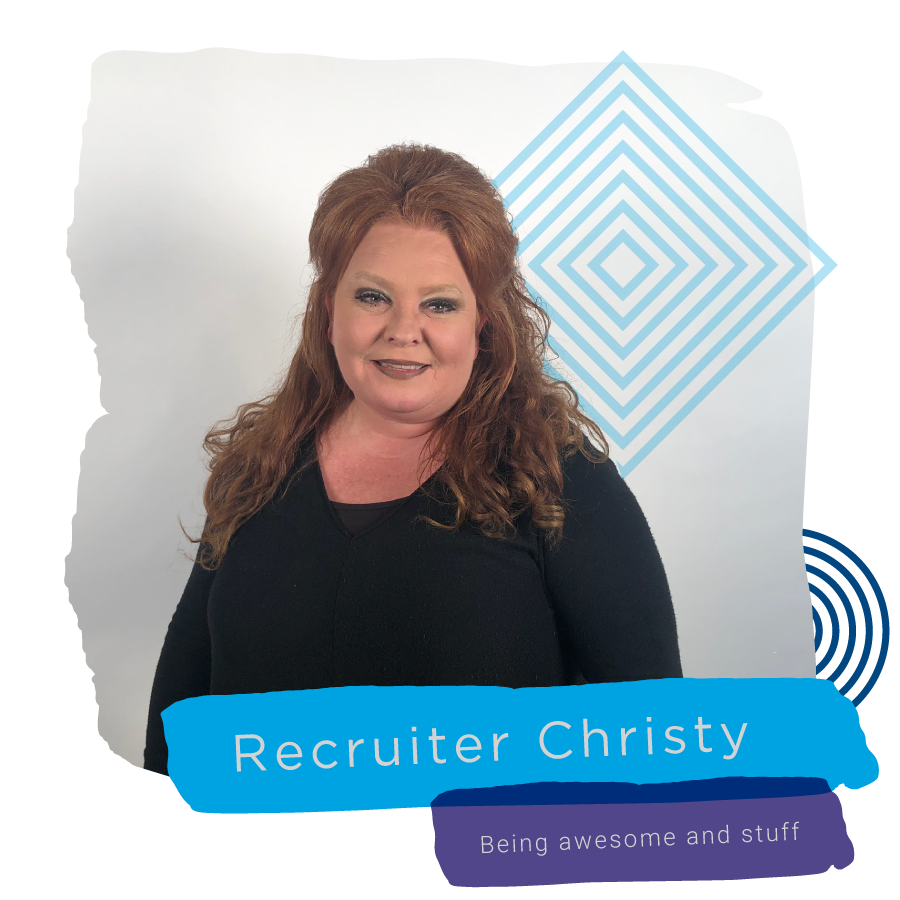 What do you like most about your recruiter/traveler?
Nicole: She gets me the contracts I want!
Christy: She was a first-time traveler when I got her from cold calling. I was very new to this and she was as well. And scared!!! She worked hard to get certain licenses to get to her dream states and I learned as much as she did along the way.
I tried to make sure I got her into AWHONN classes that she needed and pitched her all the areas in Florida and Colorado, her ideal locations. She has been SUPER easy to work with, but challenges me all the time in a good way. I think outside of the box with her because she doesn't just travel for money, but the experience.
She has a sort of bucket list and I have been honored to be the one to help her get to where she wants to go, build this great relationship and see her SO happy in what she does.


What is one word that best describes your recruiter/traveler and why?
Nicole: Communication. She has great communication!
Christy:  Determined. She won't settle and I love that! She knows what she wants and she asks for it. No sugar-coating. Says what she wants and needs and won't take anything less. I LOVE that.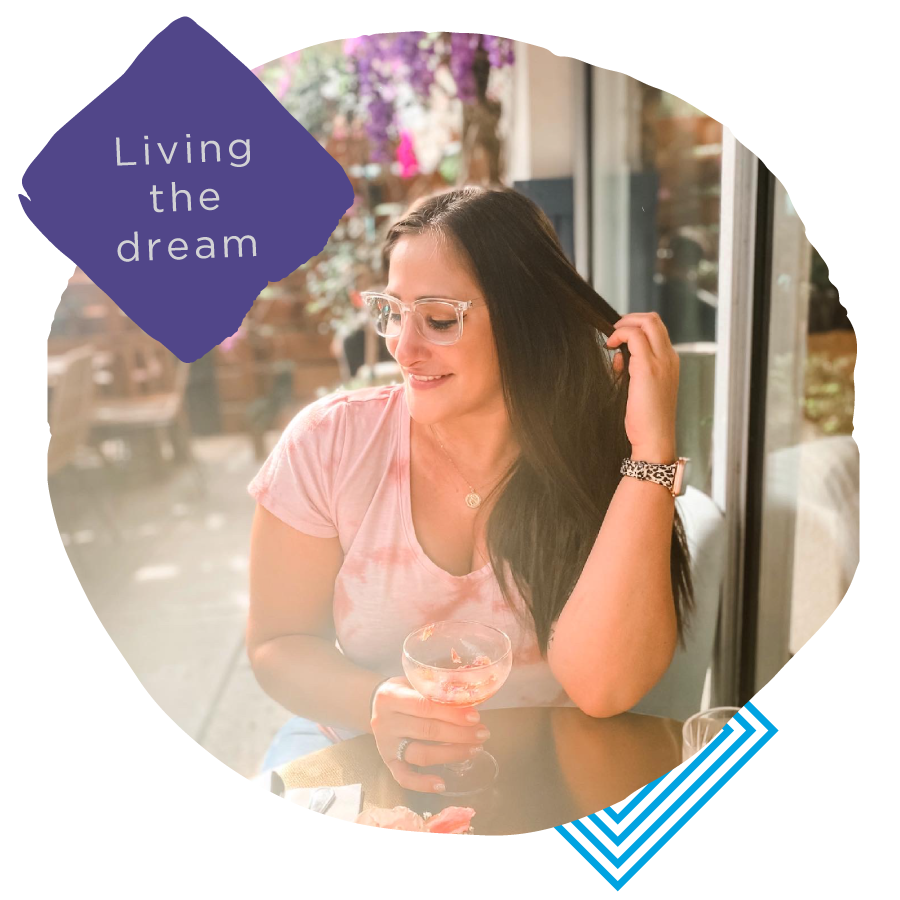 ---
Breaking it up a bit; let's see how similar these two  are:
Mountains or beach?
Nicole: Mountains
Christy: Beach
❌ Whammie
Relaxing or exploring?
Nicole: Exploring
Christy: Relaxing
❌ Whammie
Hot or cold?
Nicole: Hot
Christy: Hot
⭐ Match
AirBnB or hotel?
Nicole: AirBnB
Christy: AirBnB
⭐ Match
Small town or big city?
Nicole: Small town
Christy: Small town
⭐ Match
Mexican food or Italian?
Nicole: Mexican
Christy: Mexican
⭐ Match
Finishing strong with a winning record of 4/6.
---

Spill the beans—any funny, interesting or out-of-the-ordinary stories?
Christy: We are both spitfires which I love! She tells me how it is and I take it LOL. I also say it in the most transparent way to her as well, laughing as we go even if she doesn't want to hear it. She knows I am here to protect her.
She does tease my about never sleeping as I always answer her no matter when it is. I just say my cell is glued to my hip.
What's the most important thing to you when deciding to work with a recruiter/traveler?
Nicole: That they listen to my needs and wants. And that they're available—communication is key!
Christy:  I want to be sure from the start they know I am not giving them a line just to make a placement. I am not trying to SELL them because, to me, that is not what they are. They are not an item. I let travelers know, 'you don't want it, we move on.' I am here for them and to find what they want so they're happy.
I also let them know I will be very honest and tell them if they are not being realistic and offer my best advice. I put myself in their shoes and consider how I would want to be treated.
I appreciate what they are doing…uprooting their lives to travel, trusting me. Heck, I can't even plan a vacation without freaking out and they jump all in and go! I admire them for that.

Growing up, what did you want to be?
Nicole: A nurse!
Christy: Always a singer. I guess you can say I am since I still play in a band (29 years now)!


What's the biggest misconception people have about your job?
Nicole: "Oh, you only work three days a week?!"
Christy: I don't believe people understand all the work that goes into one traveler and their contract placement. To me, it's not a slam dunk after they sign a contract. They are people and they are now working for you and it's a 24×7 relationship.

Why did you decide to become a traveler, or recruiter?
Nicole: I wanted to see the country while doing the job I love.
Christy: I have worked in this industry for 20 years, 19 with a competitor. Honestly, when I was laid off that day, after 19 years, I didn't have time to think. I got a call from my ole' buddy, Bill Halloran, and that is all she wrote!
For almost the entire 19 years, I worked on the "other side" of the business, doing corporate housing for travelers. I had only recruited for three months before the company had a bunch of layoffs.
I knew I loved the recruiting side—working directly with the traveler and finding them their next move in their career. The most exciting thing is calling someone saying, "you got the OFFER!"
Dealing with the good, bad and the ugly is also something I enjoy, believe it or not. NOTHING is ever easy and that's ok. I like to work for it! It's a rush to me.
What's the best part of being a traveler, or recruiter?
Nicole: Learning more, meeting new people and seeing new places!
Christy: Knowing I helped someone do what they love to do. It's only fair since I get to do what I love every day, too!


What motivates you?
Nicole:  Money. 
Christy: A challenge. Being under-estimated. Setting goals! Hearing I did exactly what the traveler needed and wanted and earned their trust! And, of course, my SON!
What traveler gear can you not live without?
Nicole: Blackout curtains, my collection of colored pencils, coloring books and electric pencil sharpener.
Christy: Airpods, a hoodie and my own pillow.
What's one thing you wish you would have known before traveling?
Nicole: How stressful finding housing can be.
Why Triage?
Nicole: I feel comfortable with Christy and I felt like she really listened to my wants and she delivers!
Christy: It was a no-brainer when I got the call from Bill and met with Jason, Mandy and John. To this day, I wish I would have made this change years ago! These are the best of the best between these four walls. People ask me all the time what changed and I say it's where I work. When I say I LOVE Triage, I mean it! Happiest I have been in all my years in this industry. The company culture is one that many BEG to have in their careers and I get to wake up and do it every day. This place has truly changed my life and I will forever be grateful!
Ready to make your dreams of being a travel medical professional come true? There's no time like the present. Connect with Christy by sending her an email and start the conversation about where you want to go.
If you're a nurse or other allied health pro who's ready to go after it, apply today or email us ([email protected]) with any questions you have about traveling with Triage.