Traveler Jen


+

Recruiter Meg
The recipe for an award-winning medical staffing agency? Ingredients include:
Reliability

Respect

A dash of humor

A heavy hand of candor
But the real meat of the sandwich? Our recruiters. Just read a few traveler reviews and you'll notice a reoccurring theme—that traveler/recruiter relationship is the secret sauce and why travelers choose us over 'the other guy.'

We decided to highlight that connection this year with our "Secret Sauce" blog series. This month, read about travel nurse, Jen, her recruiter, Meg Bianchi, and how they became each other's cheerleaders.
---

How did you meet your recruiter, Meg?
Jen: I really do not remember. I know that my decision to travel came suddenly and after speaking to several recruiters with different companies, I spoke with Meagan and I knew she was the one! She has that ability to connect with others and it's real. Never once did I feel like she was trying to recruit me. She had me at hello.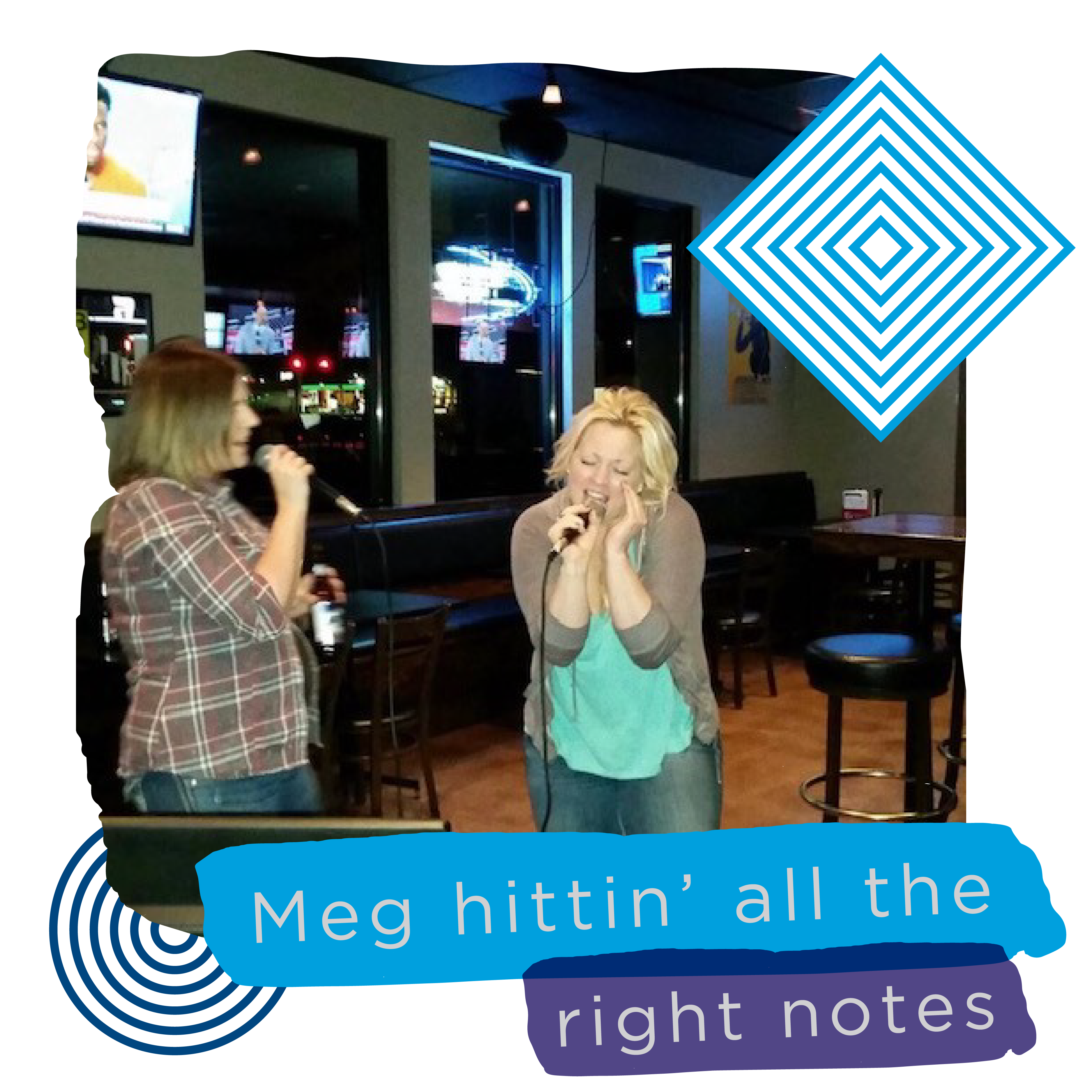 What do you like most about her?
Jen: She has always been there for me! I know that if I'm having a bad night, she answers her phone! Even at 11:00 at night. She has always had my back and If I need something, she will make it so.
Meg: Jen just has this very real personality and she has such an incredible work ethic and positive attitude! She and I can talk about anything from the contract to the kids—some of the most candid moments, truly. I value that level of friendship and trust.


What is one word that best describes your recruiter and why?
Jen: Just one word?! I have many but if I must…supportive. She has always supported me! She knows what goals I've set out to achieve and does everything in her power to help me achieve them. She has always had my back.
Meg: Authentic…absolutely 100%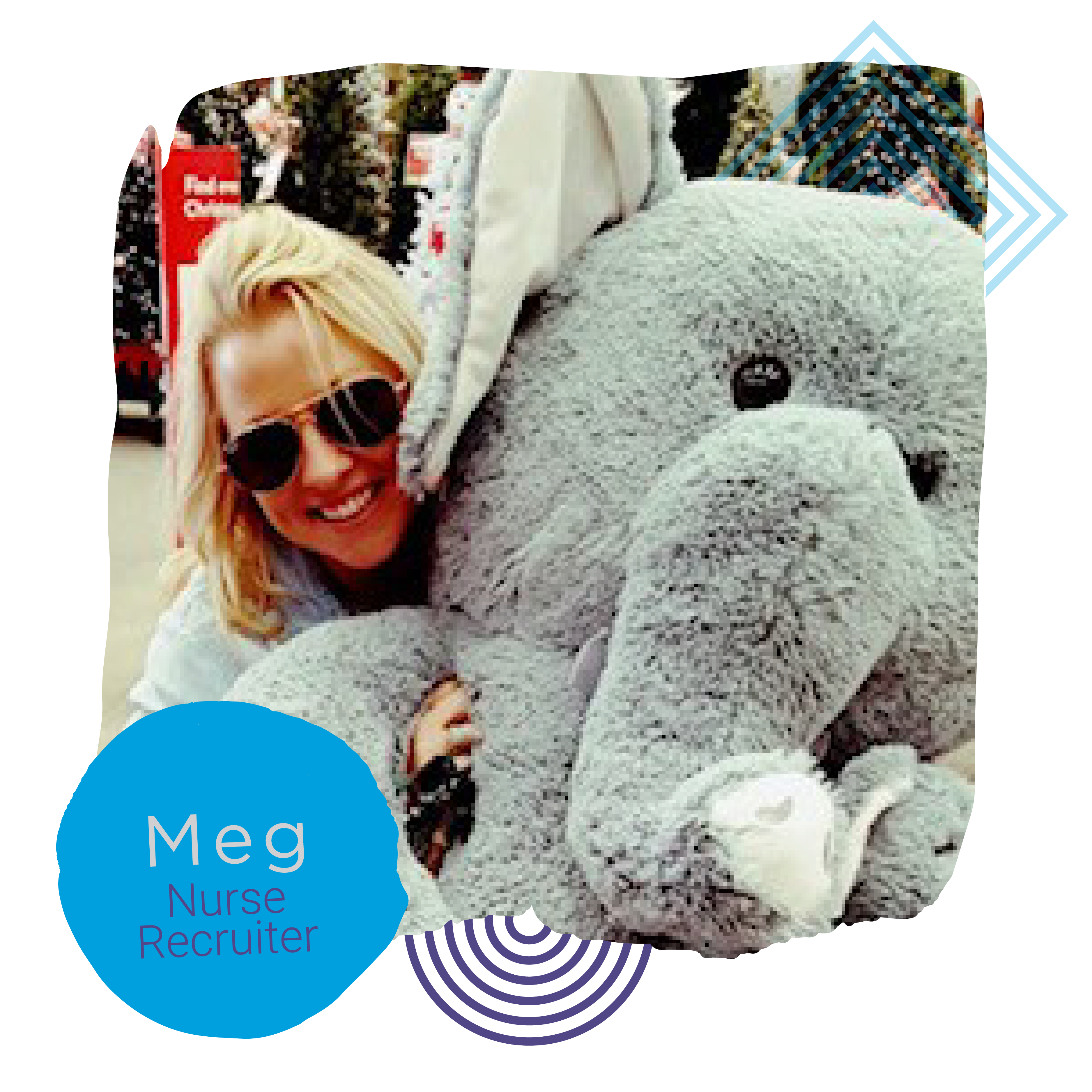 ---
Breaking it up a bit; let's see how similar these two gals are:
Snow or sand?
Jen: Sand
Meg: Snow
❌ Whammie
Pizza or burger?
Jen: Pizza
Meg: Pizza
⭐ Match
Call or text?
Jen: Text
Meg: Call
❌ Whammie
East or West coast?
Jen: West coast
Meg: West coast
⭐ Match
Pancake or waffle?
Jen: Pancake
Meg: Pancake
⭐ Match
3/5 is still a winning record!
---

Spill the beans—any funny, interesting or out-of-the-ordinary stories?

Jen: Meg and I have a lot in common! I'm pretty sure she finds my bad dating stories amusing but I feel like I can talk to Meg about anything. We hit it off in our first conversation and we have a mutual and enduring respect for one another! We both have the ability to turn a not-so-funny situation into a hilarious laughing spree by the end of the conversation!.
Meg: Jen and I both have kids, fur babies and the commonality of being a single mom at one point in time. So, I feel like we are always swapping stories, talking about our fur babies and of course, I respect her as a single mom and the grit that it takes any single parent to be selfless and still give so much back to others.
Coffee…did I mention we both love coffee?!!


What's the most important thing to you when deciding to work with a recruiter?
Jen: Someone who understands my goals and expectations and works hard to help me achieve them, even if I'm not sure sometimes what they are. Meg has this uncanny ability to push me in the right direction even when I'm not sure where that is. I love this about her!

When deciding to work with a traveler?
Meg: I truly seek out a down-to-earth, honest soul who has the insane desire to make a difference. I feel like if a traveler has that, then the passion, professionalism and drive to make a difference comes easily and I respect that.

Growing up, what did you want to be?
Jen: A lawyer. Like my dad. I have this unwonted ability to argue and debate that my dad says will help me only in front of a jury.
Meg: A Park Ranger! I just love the thought of nature being my office view!


What's the biggest misconception people have about your job?
Jen: That we just take orders from doctors and pass meds. The truth is, we are the eyes and ears of doctors. We are their first responders. We are taught and skilled to recognize any changes in a patients condition and we are usually the first to intervene. We collaborate with so many specialties within our department to make sure our patients have the best outcome. We speak up and advocate for our patients. We develop and conform to constant regulations that help provide these better outcomes. We are so much more than women or men just following orders.
Meg: That its an 8-to-5 job. It's important to be there for your traveler when they are on these contracts and sometimes that means taking a late night call, texting through a bad day, or swapping pics of the beautiful or cool places they see. So, I feel proud to say that I truly am there for my travelers any time they need me…unless I am sleeping, but who has time for that?!

Why did you decide to become a traveler, or recruiter?
Jen: I am a gypsy/wanderer at heart! My favorite sound is the clicking of my luggage rolling through an airport terminal. This sound reminds me that I'm going somewhere new and exciting! After raising three wonderful children, I decided it was time to follow my dream of travel.
Meg: I wanted a career where I can help others who chose a career that is completely selfless. I wanted a career where I can help others achieve their goals with their career and in life and I think this industry helps us to do that for awesome nurses alike!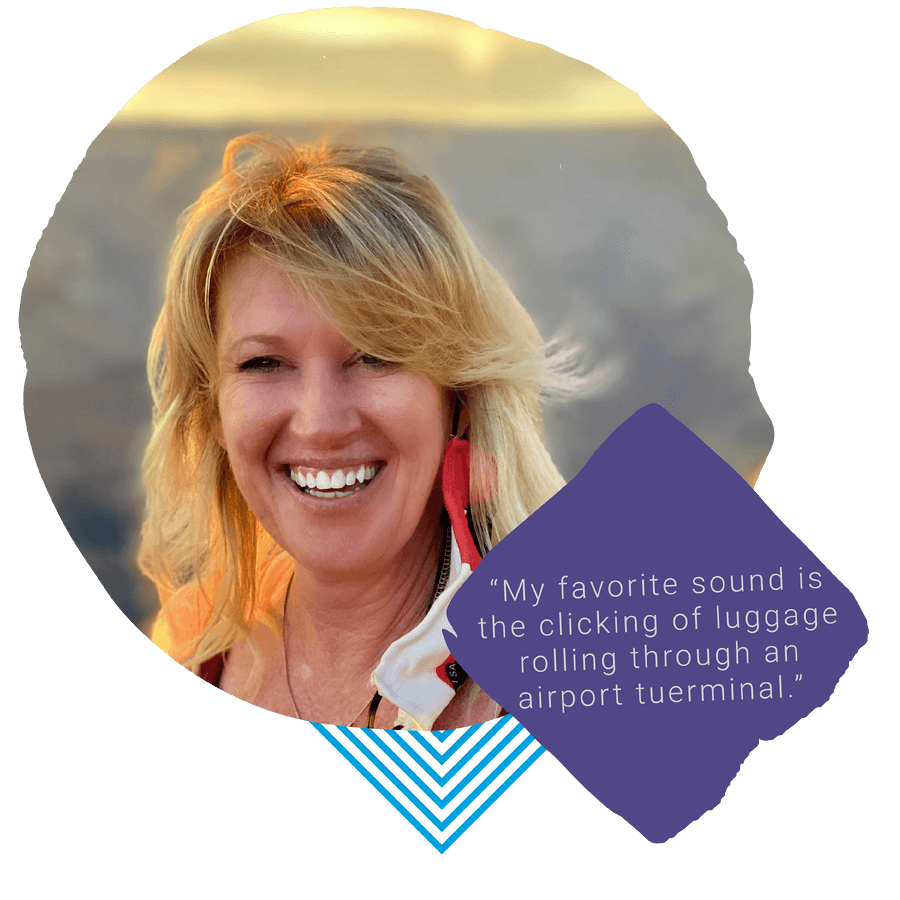 What's the best part of being a traveler, or recruiter?
Jen: Meeting new people and making lifelong friends in the process. Seeing everything this beautiful country has to offer. Different cultures, learning about our history and most of all, America's beauty!
Meg: Having a career that helps others and allows me to take care of my family. Not only does nurse recruiting do this, but working with TRIAGE does, and I love that.

What motivates you?
Jen: First and foremost, a challenge! Travel nursing is definitely a challenge!I like pushing myself to the limit and learning new things.

Second, not knowing what's around the corner! It's pretty exciting wrapping up a contract knowing you're about to embark on a new adventure in a new hospital, new town with a different culture and scenery.

Third, I'd be lying if I didn't say "money" but as many other nurses I know, I've struggled as a single mom for too long. This has been a great opportunity to pay off debt and finally give my kids the things I've never been able to! The best part is they've been able to enjoy this adventure with me. Going places and making memories they'd never had the chance to do had I stayed a staff nurse.
Meg: My family. Hands down.

What traveler gear can you not live without?
Jen: Backpacks and my dog.
Why Triage?
Jen: Meg Bianchi. Plain and simple!
Meg: I chose Triage because they really are a company that is all about being real and keeping it that way. There is no room for BS or egos, only the drive and passion to be better, make a difference in the community and set the standard for how things should be done to take care of each other as a company and as a traveler.
Ready to make your dreams of being a travel nurse come true? There's no time like the present. Set up a time to chat with Meg.
If you're an allied health pro who's ready to go after it, apply today or email us ([email protected]) with any questions you have about traveling with Triage.