This year, we're especially thankful for all the Triage travelers who continue to put their trust in us. It's an honor and we don't take it lightly. Happy Thanksgiving, friends.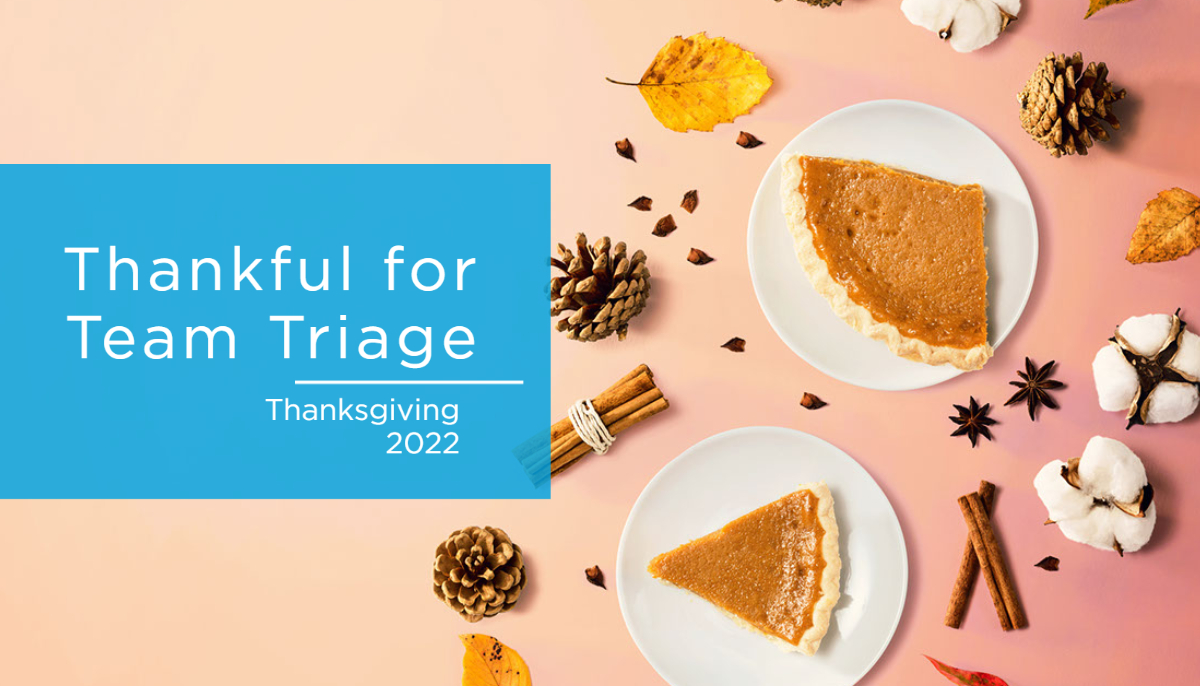 Our travelers also have plenty to be thankful for. We asked in our Team Triage Facebook group and here's what a few of them said.
Samantha: My family, blood and chosen!
Dustie: I am most thankful for family, love, memories and adventure.
Tenaya: I got to live my dream this past year and spend 4 months in Vermont. Thank you Triage!
Tracy: My family and my health!
Karen: "Always rejoice, always pray and ALWAYS be thankful"! Grateful for so many things: Faith, family, friends, a wonderful profession working with a fantastic company, taking care of tiny humans; the list is really endless.
Susan: My family and friends.
Wildalys: I'm thankful for my sons and grandkids, I'm thankful that I can work and see them whenever I like. I'm thankful for the opportunity of been a traveler because I love what I do and now I'm really enjoy doing it.
To our travelers, internal staff, partners and everyone else who impacts Team Triage on a daily basis, happy Thanksgiving. To our travelers working this holiday, we see you and hope you get your fill of turkey after your shift.
Gobble, gobble friends.