A few weeks ago, we asked Team Triage travelers what their plans were for the holiday season. Two thirds of the folks who answered our survey said they were planning to take at least one or two weeks off during the holidays, but a lucky few said they were going to take two or three months off. That's one of the biggest benefits of being a traveler! Here's what members of Team Triage are looking forward to this year.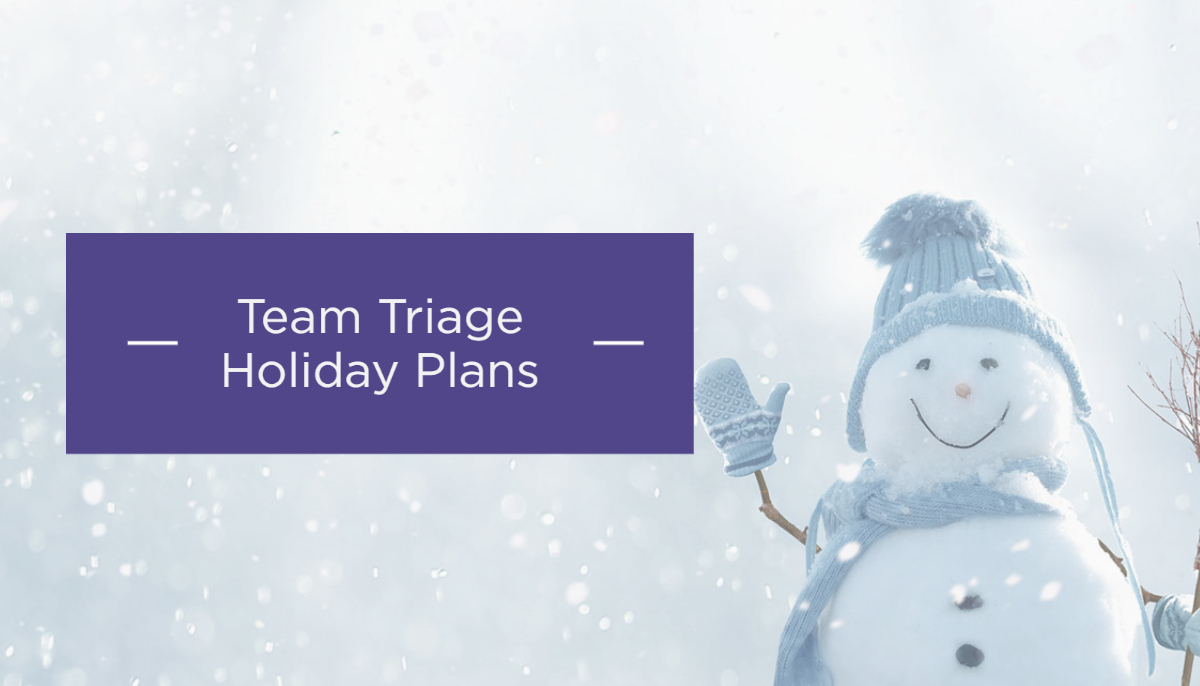 We have a couple travelers who are adding to their families this winter. Both Jacqueline and Katie are planning on spending time with their new babies, while Teresa is waiting on her first grandbaby. Congrats to all families celebrating with brand new babies in their lives.
Todd is working some holidays, but also taking some time away for a trip to Spain. Amelia is heading to Mexico before her next assignment in Chicago. Jessie's heading to the beach, Amie is planning on spending her time sailing and Amy is going on a cruise with her family. If you're traveling for fun this winter, enjoy!
Jessica recently got married and is looking forward to spending the season traveling with her new husband. We hope the two of you start some traditions that you can carry on for years to come. Speaking of traditions, Elisabeth is heading home to take part in some of her family's favorite ones. And you know us, we're all about dogs and fully agree that pets are a huge part of families. We love that Lynn is looking forward to spending time with her puppy this holiday season.
The vast majority of our travelers is just planning on relaxing at home with family and friends. We heard from Emily, Casey, Carrie, Jinbo and many, many others that they were going to relax at home without a lot of plans. Sometimes these are the best types of vacations, especially around the holidays.
Liesel is planning on getting settled into a new home, while Whitney is looking forward to catching up on some lost time with her kiddos, having some home-cooked family meals and sleeping in her own bed.
Robert is taking his first block of time off in nearly two years. Robert, enjoy that well-deserved break.
No matter what you're doing this holiday season, we wish you the very best. If you're still looking for your 2023 assignment, check out our full list of allied and travel nurse jobs.