At Triage, it's a big love-fest this Valentine's Day. Here's what some of our travelers have to say about their favorite recruiters over here at Triage HQ.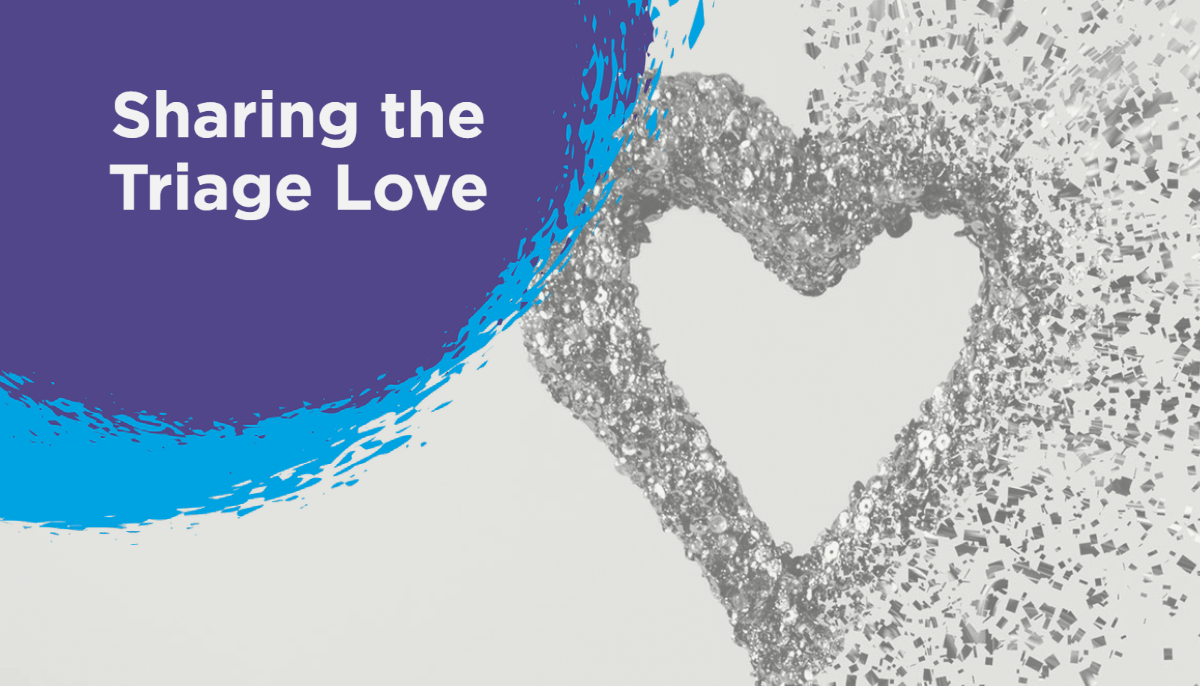 Tanner Seim has always been the absolute best! Gets back to me super fast! And always on top of things. — Kellie
I've been with Ilana Siegel for almost a year and she's absolutely amazing. Never had any issues that were her fault, talk to her multiple times a week/month and she always answers my questions with the quickness. Also has gotten me an assignment in every location I've wanted thus far. — Brandi
I really enjoy working with Josh Carovillano. He has been such a wonderful person to work along with. He addresses my every concern. Before I was okay with choosing different companies, but now I think I'll stay with Triage thanks to his professionalism. — Amber
Jeff Halpenny is my recruiter. Always follows through and receptive to all my communication. — Patti
Jason Perry is the best. — Xochitl
Hannah Patterson has always made herself available and is extremely helpful! I highly recommend her. — Leslie
Jared Renken is the best! Always answering my questions anytime of the day! — Shelly
Meg Bianchi is mine! She's awesome! Been with her for 2 1/2 years since day 1. — JA
Brooke Dutton is the bomb and I would trust anybody she recommends. — Sharena
Kelly Murphy! Been working with him for 6 years. Regardless of whether or not he's the recruiter for my region, he is still involved in my contracts. I can contact him for whatever reason and he puts up with my shenanigans. — Kiabeth
Christy Heller! She has been a saint. My first contract was a bit of a nightmare, but she was there every step of the way and helped find a great next contract. — Micah 
Lance Lerch is the best! He's definitely my rock star go to! — Brandi
Mike Tinker for Radiology has never let me down. — Bob
Allan San Diego is wonderful. — Laurel
Ryan Haney…been with him for a couple years. He's never dropped the ball.—  Linda
My friend and I love Logan Brunn! She was the one who recommended him to me and she's been with him about two years.— Melody
Sam Dannehl is wonderful! He checks on me almost weekly and if I have any questions he responds very quickly! — Jackie
Tara Benge definitely deserves a raise! I'm not the easiest person to deal with when it comes to extensions and new contracts. I get super stressed out, mainly because my hubby and three kids travel with me. But she is always so calm and puts up with me. Thanks lady! — Andrea
What an amazing experience traveling has been for me in Laboratory. Jared Kutschara is simply amazing, we have a wonderful relationship, he goes above and beyond to help you get everything you need. He is a great recruiter and I truly enjoy working with him. I'm thankful to Triage and this experience. —Ginger
Thanks Dierdre Simpson for always working your magic and sending me everywhere I want to go! — Emily
I want to say thanks to Team Triage and the most awesomeness recruiter Gabe Early — Heather
If you're looking for a Triage recruiter, connect with Triage and let us find you a perfect match.