Traveler Dan

+

Recruiter Tom
The recipe for an award-winning medical staffing agency? Ingredients include:
Reliability

Respect

A dash of humor

A heavy hand of candor
But the real meat of the sandwich? Our recruiters. Just read a few traveler reviews and you'll notice a reoccurring theme—that traveler/recruiter relationship is the secret sauce and why travelers choose us over "the other guy."

We decided to highlight that connection this year with our "Secret Sauce" blog series. This month, read about traveling Speech Language Pathologist, Dan and how he found a recruiter he could count on, Tom Juberian.
---

How did you meet your recruiter, Tom?
Dan: I got Tom's number from another traveler on a job in Central Minnesota. At the time, Tom worked for a small Minnesota-based travel company called Aspen. I had been working with another company at the time but they just weren't finding me many jobs, so I gave Tom a call. He quickly found me several to choose from.
I found out later that he had previously worked at one of my former placements, so we knew a lot of the same people. This, combined with the fact that he's actually a therapist himself, made me feel a lot more at ease.


What do you like most about him?
Dan: Tom is genuinely just a super nice guy. My car was broken into one time, and I had some nice earbuds stolen. I guess he just felt bad for me, because I got a replacement pair in the mail from him a few days later.
Our conversations are always super easy and comfortable, and I never feel like he's waiting to get off the phone with me so he can deal with something or someone more important.
I also love that he knows the blend of factors that I'm always looking for in a job (location, setting, hours, rate, and timeline) and is committed to finding the perfect fit every time. If the perfect job isn't available, he shoots it straight with me and helps me make informed decisions. His service as my recruiter always feels personal and focused. I always feel like he is in my corner, advocating for me.
Lastly, he is a great communicator. I rarely have to wait more than a couple of hours for him to get back to me.

What is one word that best describes your recruiter and why?
Dan: Advocate. Tom isn't one of those recruiters that pushes you hard toward a high-paying job that you don't really want just because it's going to benefit him most and then goes dark for the next three months. He actively tries to find the perfect job for my needs, shoots it straight with me about when it's time to just pull the trigger on something, and then is still present and helpful throughout my entire assignment.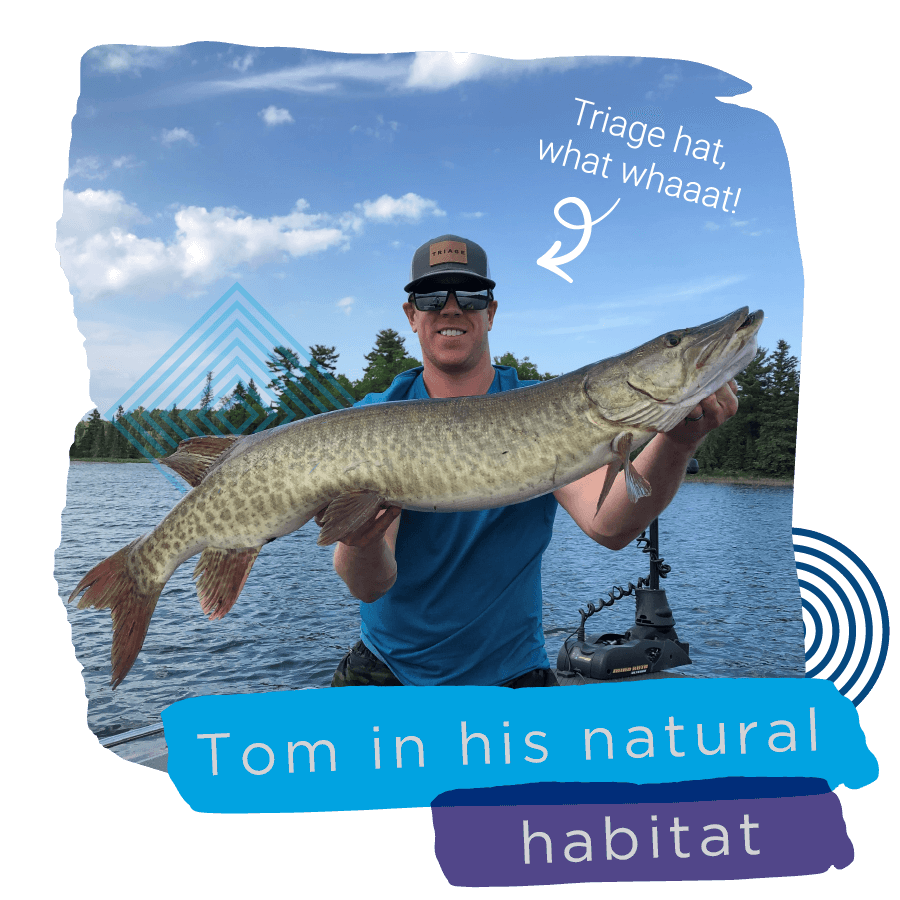 ---
Breaking it up a bit; let's see how similar Dan and his recruiter Tom's answers are:
Snow or sand?
Dan: Sand, but with access to snowy peaks.
Tom: Sand.
⭐ Match
Pizza or burger?
Dan: Pizza.
Tom: Pizza.
⭐ Match
Call or text?
Dan: Text; unless I have to write long messages, then call.
Tom: Text.
⭐ Match
East or West coast?
Dan: I've never lived on the East coast but California has treated us well so far!
Tom: Never spent much time on either; East if I had to pick I guess.
❌ Whammie
Pancake or waffle?
Dan: This is a close one, but I think the waffle wins by a nose.
Tom: Waffle.
⭐ Match
---

Spill the beans—any funny, interesting or out-of-the-ordinary stories?

Dan: I guess the weirdest thing I can think of is that I've never met him in person or even seen a photo of him. We have several mutual acquaintances, but I have no idea what he looks like. Because his name is Tom, and because I'm super old, I actually subconsciously picture Tom from MySpace.
Tom: Dan is the only traveler in my three years to have sent ME a Christmas gift.

What's the most important thing to you when deciding to work with a recruiter?
Dan: Do I have their attention and commitment? Can I trust that when they tell me the jobs available in a place I want to go that it's an exhaustive list and not just what they came up with off the top of their head because they were too busy to look further.

When deciding to work with a traveler?
Tom: I want to be over-communicated with and I expect that to go both ways.

Growing up, what did you want to be?
Dan: I wanted to be Indiana Jones. I even got a useless history degree and started a masters in the same before I realized that I hated writing, hated teaching, and didn't want to make a career out of something that was, at best, a hobby for me.
Tom: I wanted to be a veterinarian.

What's the biggest misconception people have about your job?
Dan: Patients inevitably respond, "I can speak just fine," or, "I've been eating for 80 years, I don't need your help." Staff members always want to tell me about some friend of theirs whose kid can't say his Rs. I haven't worked with kids since grad school.
Tom: That my job is easy or low stress. HA!

Why did you decide to become a traveler, or recruiter?
Dan: I was living in Memphis and wanted to move up to Minnesota to be closer to some friends. Travel was the best option for me at the time. I didn't really know much about it, but really enjoyed the vibe of it.
Tom: I wanted to help travelers have the same amazing experience that I did as a traveler for five years!
What's the best part of being a traveler, or recruiter?
Dan: I can get professional Attention Deficit Disorder sometimes, so it's really nice to only have to stay in one place for three months at a time if I want. It's a really fun experience to be able to travel around and see new places while still getting paid.
Tom: Helping young clinicians achieve their goals of financial freedom, traveling the country and experiencing new things every three to six months.

What motivates you?
Dan: Being able to provide comfort and encouragement to patients and families in what is inevitably a very rough time for them. Those are the times that I enjoy being at work the most.
No one is having the best day of their life in a hospital, and often staff is rushing in and out of their rooms doing things hurriedly and too busy to talk to them like human beings. But, if I can give a clear understanding of what's happening, what I'm doing with them, and why, and if I can go out of my way to treat them with dignity, it goes a long way to calming that anxiety.
Tom: Success, pure and simple. I want to succeed and win for my travelers and will do whatever it takes to create positive experiences in travel therapy.

Why Triage?
Dan: I work with Triage because Tom works with Triage. He was at Aspen when I first started working with him. When they merged with Triage, I came along for the ride.
Tom: I was recruited to be a recruiter because after five years of traveling, I was essentially placing myself at different assignments and using a company to represent me. I fell in love with the satisfaction of being a mentor and catalyst of travelers happiness and success.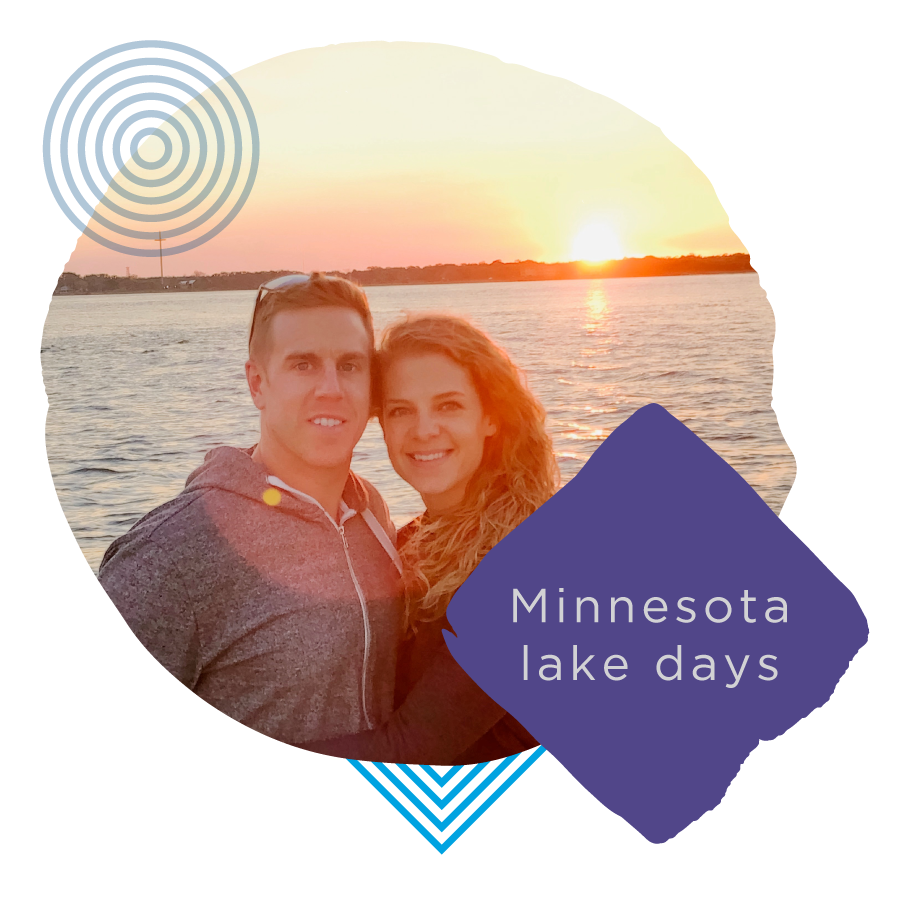 Ready to jump in and go for it? If you're a rehab therapy pro, set up a time to chat with Tom. If you're a medical pro in a different field who's ready to go after it, apply today or email us ([email protected]) with any questions you have about traveling with Triage.