This month we're highlighting Hispanic prominent figures in the medical field to celebrate National Hispanic Heritage Month. We're starting with Ildaura Murillo-Rohde, a Panamanian-born nurse who came to the United States to attend nursing school.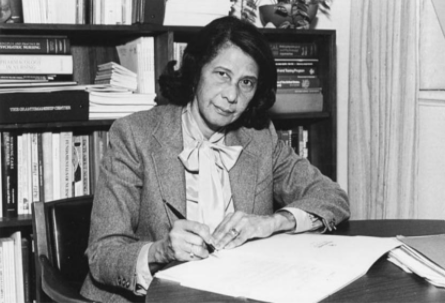 Murillo-Rohde came to the United States at age 25 and attended nursing school at the Medical and Surgical Hospital School of Nursing, graduating in 1948. From there, she went on to earn a degree in teaching and supervision of psychiatric nursing from Teachers College at Columbia University before going on to earn an MA in Teaching and a MEd in education and administration. Years later, in 1971, she became the first Hispanic nurse to earn a PhD from New York University.
Murillo-Rohde was dedicated to helping the Hispanic population in New York. She published a paper entitled Family Life Among Mainland Puerto Ricans in New York City Slums and focused her work on helping nurses realize that they needed to understand the culture of the populations they were serving in order to provide the best care.
Later on in her career, she was named an associate dean at the University of Washington and she was also the first Hispanic nursing dean at NYU. She also founded the National Association of Spanish Speaking Spanish Surnamed Nurses, now known as the National Association of Hispanic Nurses, and served as the organization's first president.
In 1994, Murillo-Rohde was named as a Living Legend of the American Academy of Nursing. She passed away in Panama in September, 2010, one day before her 90th birthday.