We like to ask each featured traveler to tell us about themselves and what sparked their decision to travel with Triage. Read on learn more about traveling Physical Therapist duo, Erica and Jeff:
Erica and Jeff.
Traveling Physical Therapists.
Do you have any kids?
No, we plan to in the future.
Do you have any pets?
No, but we eventually would love to have a couple of dogs!
Three nouns and three adjectives to describe yourself:
Adventurers | Hard workers | Facilitators
Conscientious | Reliable | Friendly
What led you to your profession?
Erica: When I was in high school, I injured my shoulder which led to surgery and then physical therapy. I really enjoyed my experience and decided I wanted to pursue physical therapy as my career.
What do you like most about what you do?
Jeff: I like being able to work in a variety of settings while helping people achieve their goals and becoming a part of many different communities.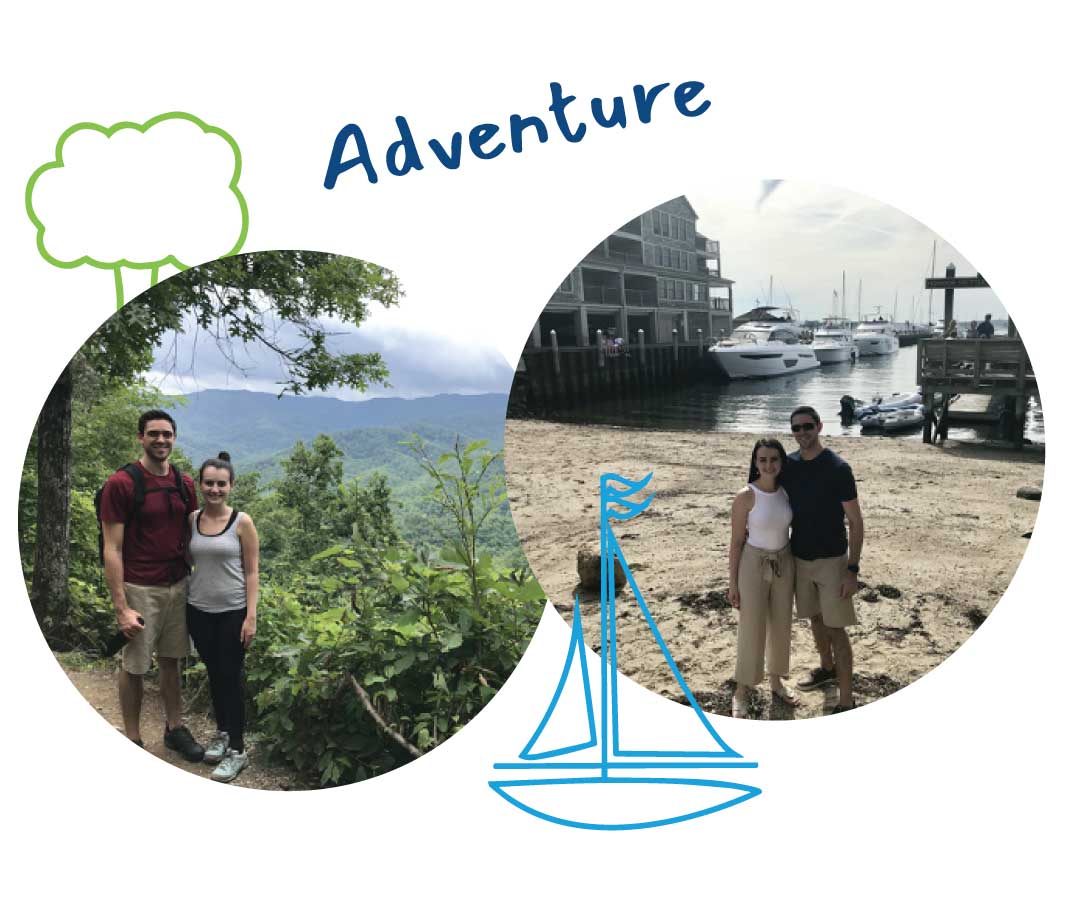 What's the biggest misconception people have about your job?
That physical therapy is only for injuries; we work in a large variety of settings and help people with many different diagnoses achieve their goals and highest quality of life.
What's the best piece of professional advice you've ever received?
Jeff: Never stop learning.
Erica: Always listen, be approachable and have empathy for your patients.
Growing up, what did you want to be?
Erica: I wanted to be a princess, although I am not actually a princess, Jeff treats me like I am!
Why did you decide to give the traveling medical gig a shot?
Just before graduation we both realized neither of us knew what setting we wanted to work in or where we wanted to live. We knew we wanted to travel and see the country, so we figured traveling would be the best fit for us! Our other goal is to pay off student loans and we knew traveling would allow us to do it much faster.
Give us one pro and one con to being a traveling medical professional.
Erica: Pro—better pay; con—constantly moving and packing/unpacking.
What's been your favorite location and/or assignment to date?
Erica: All of our assignments have been fantastic and we have had the best coworkers at all of them! Out of all of my assignments, I have had  two assignments that allowed me to work with a variety of patient populations across the lifespan ranging from newborns to geriatrics.
What would we most likely find you doing if you had no responsibilities for a day?
Jeff: I would be at the beach, hiking, or at a professional baseball game.
Erica: I would be on the beach sipping a margarita!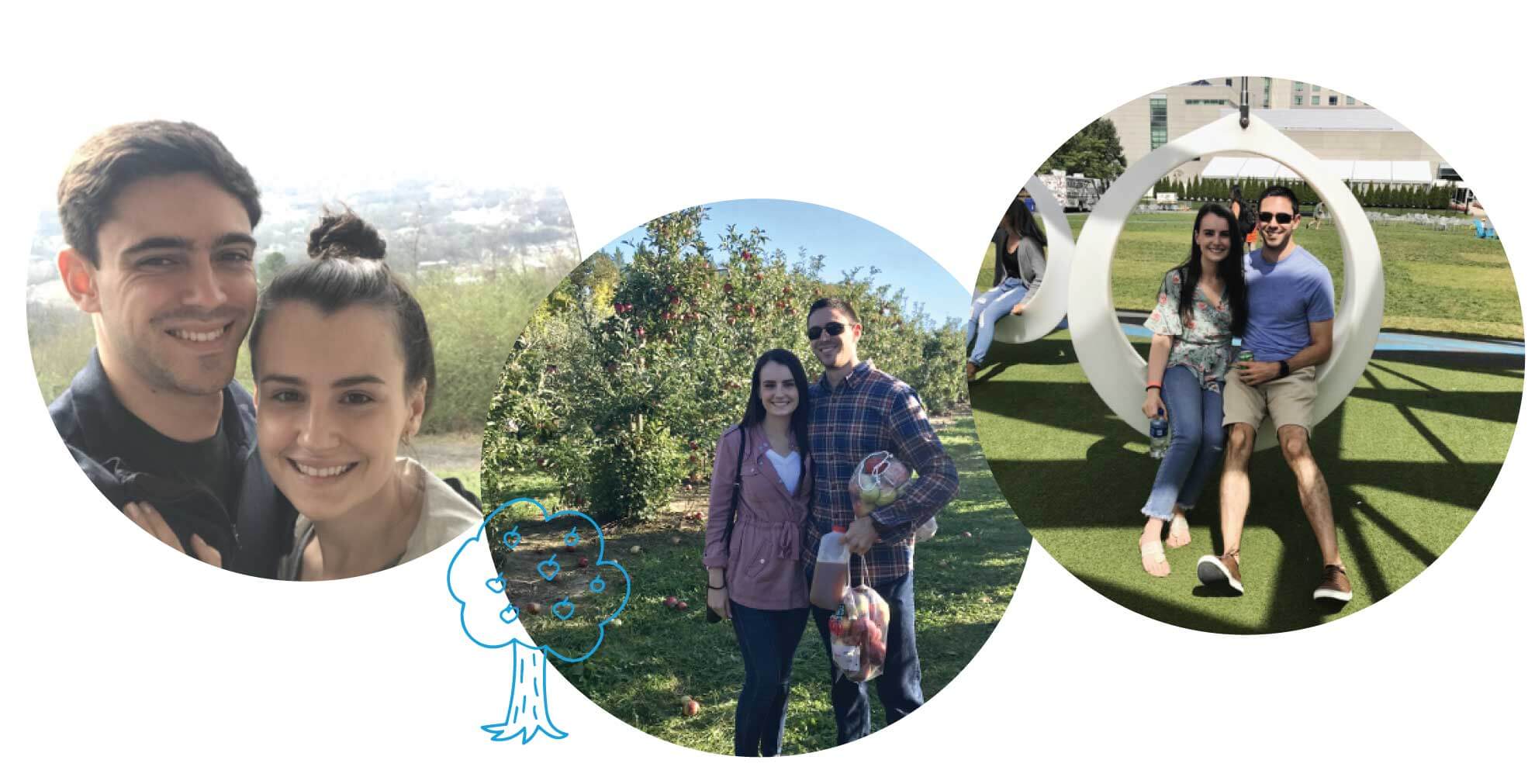 What's one thing that surprised you about being a medical traveler?
We have traveled to places and states we never thought we would go. On the first day of our very first assignment we got to experience the Total Solar Eclipse in Kentucky.
What's the most important thing you consider about an assignment before taking it?
Jeff: Housing; making sure there is housing available that is within a commutable distance to both of our facilities.
Erica: Feeling 100% comfortable before accepting the assignment—if there is any hesitation taking the assignment following the interview then ask more questions, or realize that maybe the assignment isn't for you.
Why Triage?
Everyone we have worked with at Triage has been extremely friendly and personable.
What do you like most about your recruiter?
We have been working with Kristine for 3 years, who is the best and just joined Triage, and we're excited that she was able to get us into contact with Tom, our current recruiter who is also fantastic! He has been very responsive whenever we reach out to him.
We love highlighting our travelers each month because it gives everyone an opportunity to learn how amazing our team really is! Ready to join the Triage Staffing family? Search allied and travel nurse jobs today.
Know somebody who would be a good fit with Team Triage? Refer them today and you'll get a nice reward!