We like to ask each featured employee to tell us about themselves and what sparked their decision to work at Triage. Read on to learn more about Jack.
Jack Douglas
Nursing Recruiter
Do you have any pets?:
We have one dog, Chewie, he is a Goldendoodle, 5 years old.
Do you have any kids?
The two best kids in the world! My son, Bronson, is 2 and a half and my daughter, Liberty, is 7 months!
Three nouns and three adjectives to describe yourself:
Husband | Dad | Sports Fan
Motivated | Extrovert | Athletic

Triage Talk
What do you like most about being a recruiter in the medical industry?
I enjoy the relationships I build with my travelers. I love being able to provide them with opportunities to travel the country, change their lives, and also change the lives of the patients they care for.
What's the best piece of professional advice you've ever received?
"Life's not fair and it never will be. You have to work for and earn the things that you want."

Just for Fun
What's one totally irrational fear you have (or had as a child)?
The water. I'm a decent swimmer, but can't float at all for some reason. So if I don't get to where I'm going, and have to tread water, it's bad news. Haha!
What would we most likely find you doing on the weekend/in your free time?
Hanging with family, playing with the kids, working out. I get cabin fever pretty bad so I'm always looking for something for us to do so we can be out and about. I also try to sneak in as much golf as I can on the weekends!
What do you like most about working with Triage?
I love that we're always striving to be the best in the business. Every day when I come into work, I know I'm surrounded by people who want to push to be the best. It makes coming to work fun!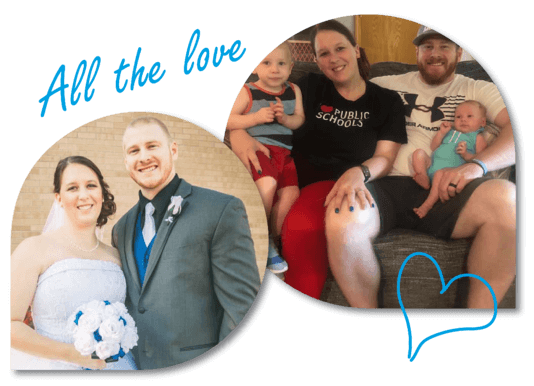 Thanks, Jack!
We love highlighting our travelers each month because it gives everyone an opportunity to learn how amazing our team really is! Ready to join the Triage Staffing family? Search allied and travel nurse jobs today.
Know somebody who would be a good fit with Team Triage? Refer them today and you'll get a nice reward.