New year, new you? Nah. That's so 2020. 2022 is all about making your life easier outside of work because you've got enough going on within the facility's hallways.  
That's why you should make 2022 the year you fill out the last profile you'll ever need. Enter Kamana.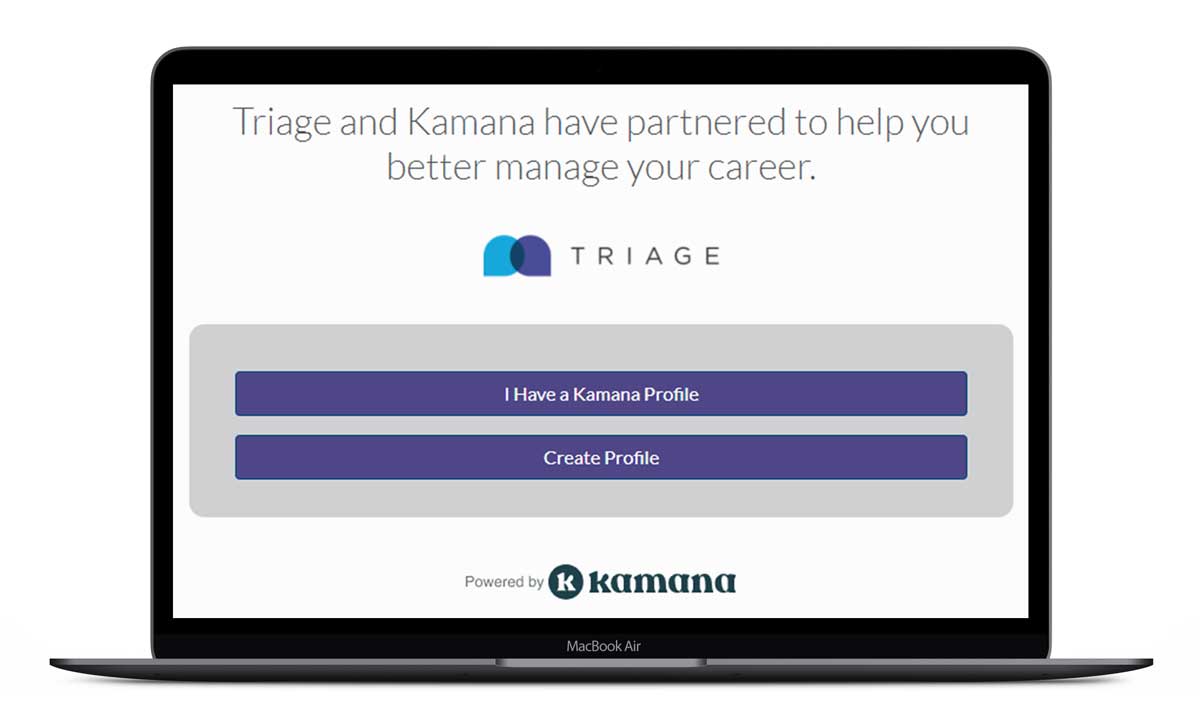 What Makes the Kamana Profile Different? 
We've said it before, but it bears repeating. The Kamana profile is the last one you'll ever need to fill out. But why? 
When you fill out your Kamana profile, you can share it with anyone.  
Your Triage recruiter? ✔️

A different agency that uses Kamana?✔️
An agency that's never heard of Kamana? You guessed it.✔️

A hospital HR department once you've decided to hang up your travelin' shoes?✔️
How Long Does a Kamana Profile Take to Complete? 
Lucky for you, a Kamana profile takes only about 10 minutes to complete. Enter in some personal details, like your name, address and contact info, then add in your licensing data, like license number, issue date and expiration. Then, put in some past employment dates and locations, as well as a couple of references and you'll be on your way. You can even keep medical records, such as images of vaccine records and dates of vaccinations. 
The best part? You can do this from your phone. Kamana was created to be mobile friendly.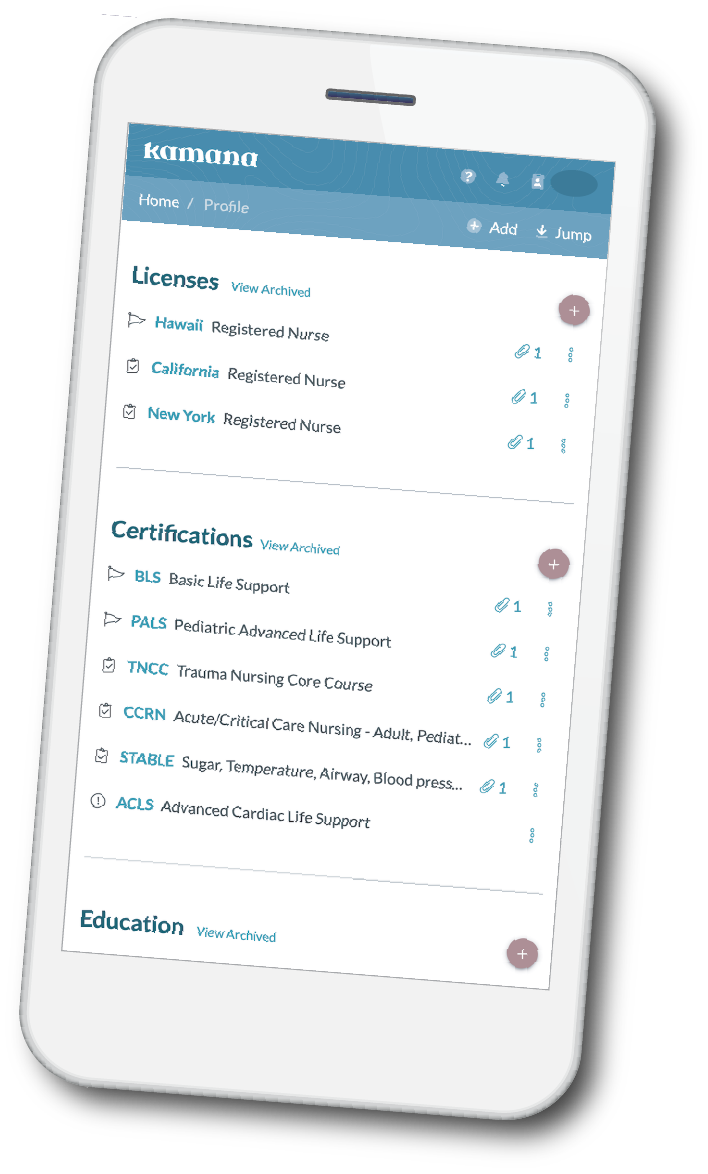 How to Share Your Profile 
After your profile is all complete, you can share it with anyone you choose with just a click of the button. They'll get a read only version of your profile so they can help you search for jobs that fits your needs. Kamana even allows you to share a limited view, just in case you don't want to give a recruiter or facility your entire profile at first.  
Already shared a profile and then decided you and the recruiter don't vibe? With one click, you can revoke their access to your info like it never existed in the first place.  
Ready to start your profile? Visit https://kamana.app/apply/triage to create your profile. Already have one? Log in with that link and you'll be able to share it with a Triage recruiter. 
Want to learn more about our partnership with Kamana? To learn more about using Kamana, visit our blog series.