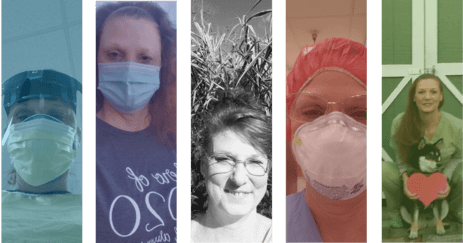 We like to ask each featured traveler to tell us about themselves and what sparked their decision to travel with Triage. Read on learn more about Sheila:
The Essentials
Sheila C.
Traveling Phlebotomist; I've been a phlebotomist for 32 years.
Do you have any kids?
I have four grown children; three were or are in the military—the oldest is special forces.
I have eight grandchildren; three girls and the rest are boys ages from 13 to three months.
Do you have any pets?
I have two dogs and 30+ chickens.
Three nouns and three adjectives to describe yourself:
Wife | Mother | Grandmother
Compassionate | Ambitious | Remarkable
(Brooke, Sheila's recruiter, came up with the three adjectives to describe Sheila. Let's all join in a collective "aweeee" for these two! #recruitergoals)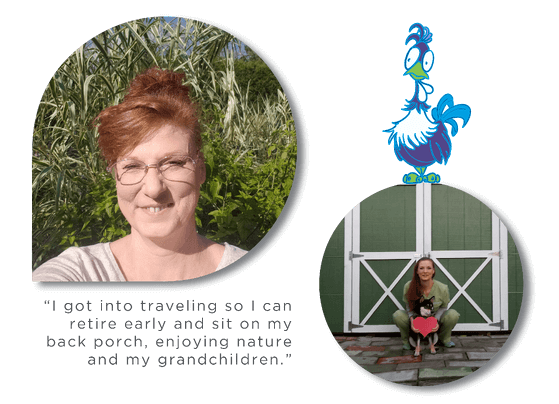 Let's Keep it Professional
What led you to your profession?
The reason I got into traveling is so I can retire early and sit on my back porch, enjoying nature and my grandchildren.
What do you like most about what you do?
What I like most about traveling is meeting new people. I have life-long friends from people I've got to know from traveling. There's always a new adventure around the corner.
What's the best professional advice you've ever received?
As far as traveling advice goes, always have your paperwork in order. Make sure you carry your paperwork in a folder with everything that you need in it with you.
Alright, Travel Talk 
What's the most important thing you consider about an assignment before taking it?
The things I consider before taking a job is location, housing prices, and pay. The size of the hospital is not what is important to me; the jobs aren't that long.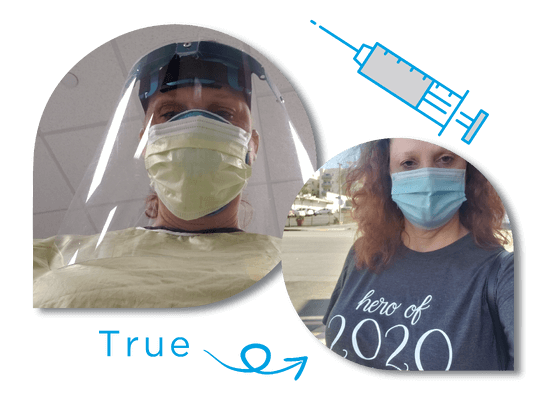 Last but not Least
Why Triage?
I considered Triage as the company I wanted to travel with because of my recruiter, Brooke. She worked with me from the get-go and I've developed a wonderful relationship with her. I know she's going to make sure that she can get me the best job.
Who is your recruiter and what do you like most about him/her?
Brooke Dutton. I've talked to other travel agencies but I cannot compare the recruiter I have to anybody else. If anyone deserves to be recognized it's her. She is outstanding. I can call her any time—day or night, if she is on or off the clock. She's why I'm with Triage. She cares about me.
Thanks for rallying with Team Triage, Sheila
…and thanks for being an outstanding recruiter, Brooke!
We love highlighting our internal team each month because it gives everyone an opportunity to learn how amazing our team really is! Ready to join the Triage Staffing family? Search allied and travel nurse jobs today.
Know somebody who would be a good fit with Team Triage? Refer them today and you'll get a nice reward.