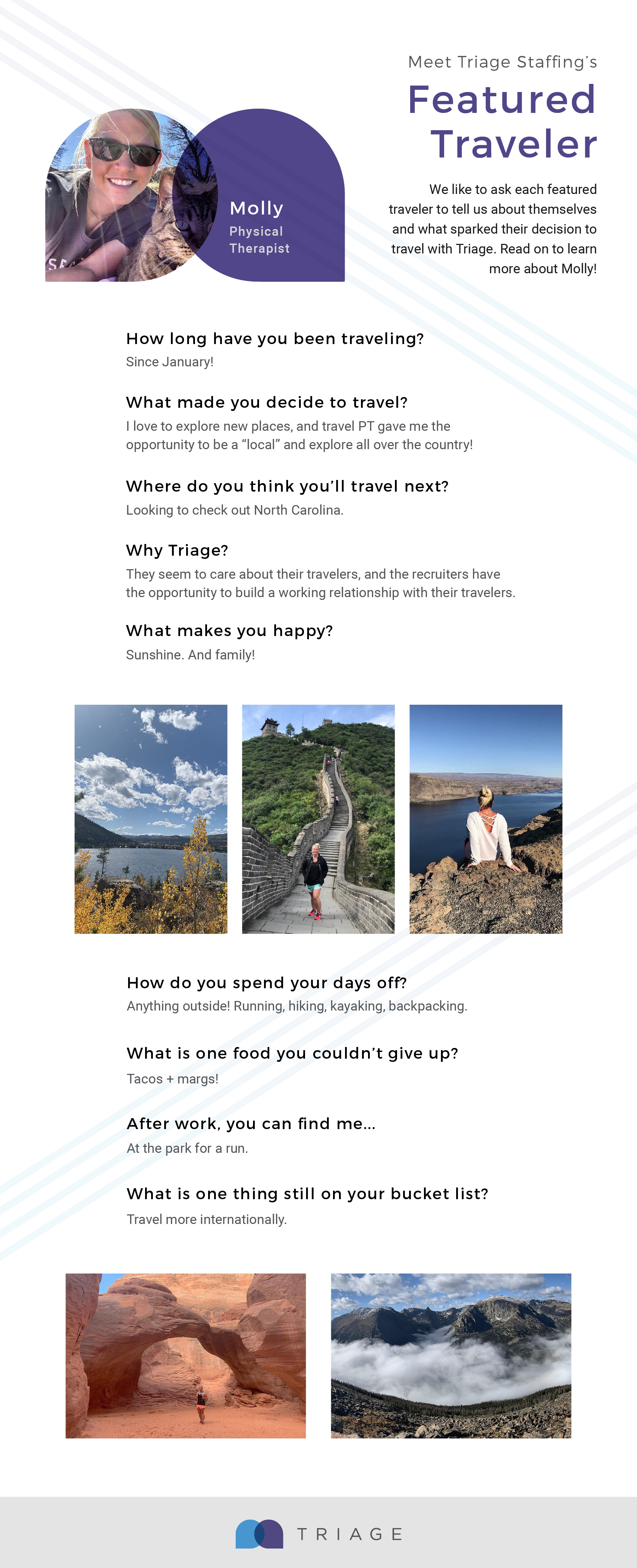 We like to ask each featured traveler to tell us about themselves and what sparked their decision to travel with Triage. Read on learn more about Bernadette:
Molly
Physical Therapist
How long have you been traveling?
Since January!
What made you decide to travel?
I love to explore new places, and travel PT gave me the opportunity to be a "local" and explore all over the country!
Where do you think you'll travel next?
Looking to check out North Carolina.
Why Triage?
They seem to care about their travelers, and the recruiters have the opportunity to build a working relationship with their travelers.
What makes you happy?
Sunshine. And family!
How do you spend your days off?
Anything outside! Running, hiking, kayaking, backpacking.
What is one food you couldn't give up?
Tacos + margs!
After work, you can find me…
At the park for a run.
What is one thing still on your bucket list?
Travel more internationally.
We love highlighting our travelers each month because it gives everyone an opportunity to learn how amazing our team really is! Ready to join the Triage Staffing family? Search allied and travel nurse jobs today.
Know somebody who would be a good fit with Team Triage? Refer them today and you'll get a nice reward!