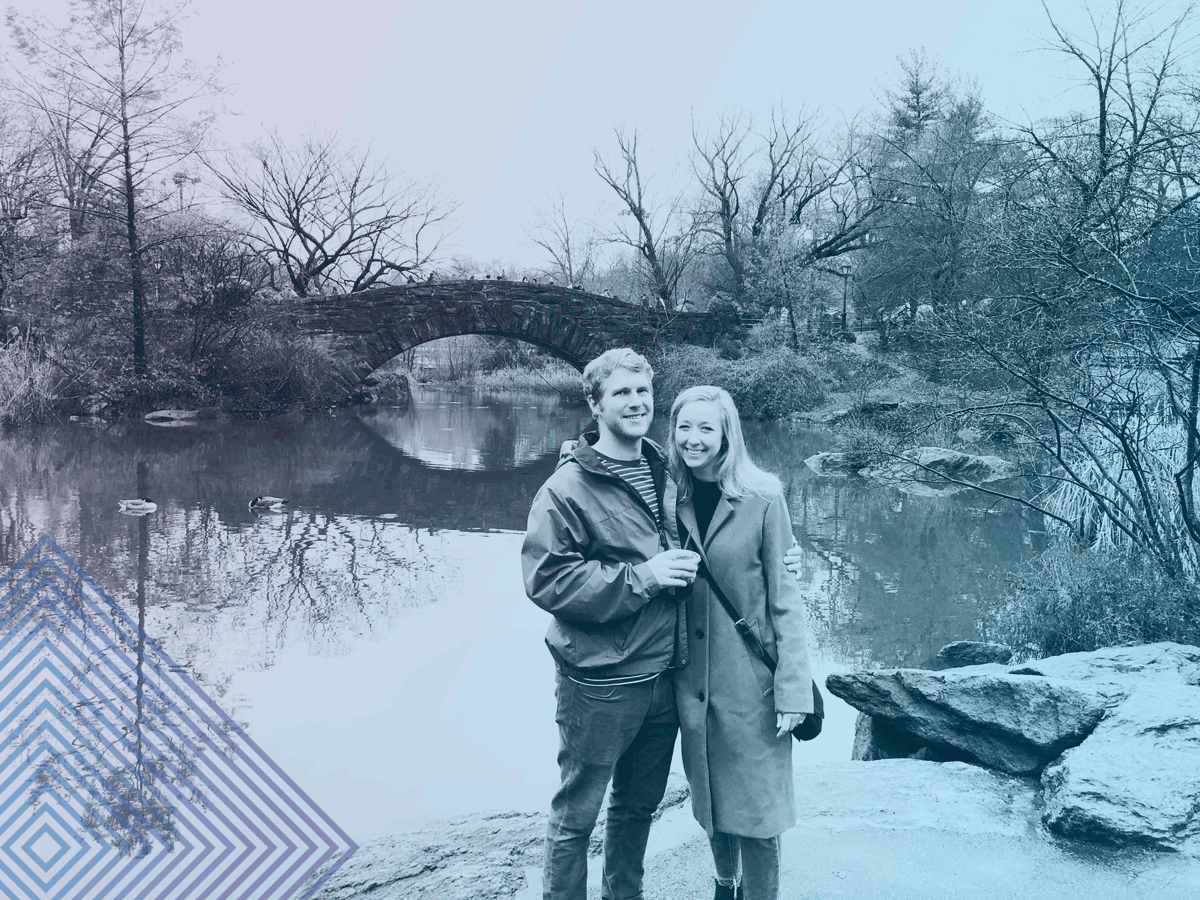 We like to ask each featured traveler to tell us about themselves and what sparked their decision to travel with Triage. Read on learn more about traveling duo Chris and Caitlyn:
The Essentials
Chris and Caitlyn H.
Traveling Physical Therapists; we've been physical therapists for five years (already almost two of those as travelers).
Do you have any pets?
Timber, our rescue shepherd mix who is 7 1/2 years young.
Three nouns and three adjectives to describe yourself:
Explorers | Dog Lovers | Foodies
Adventurous | Hard-Working | Dedicated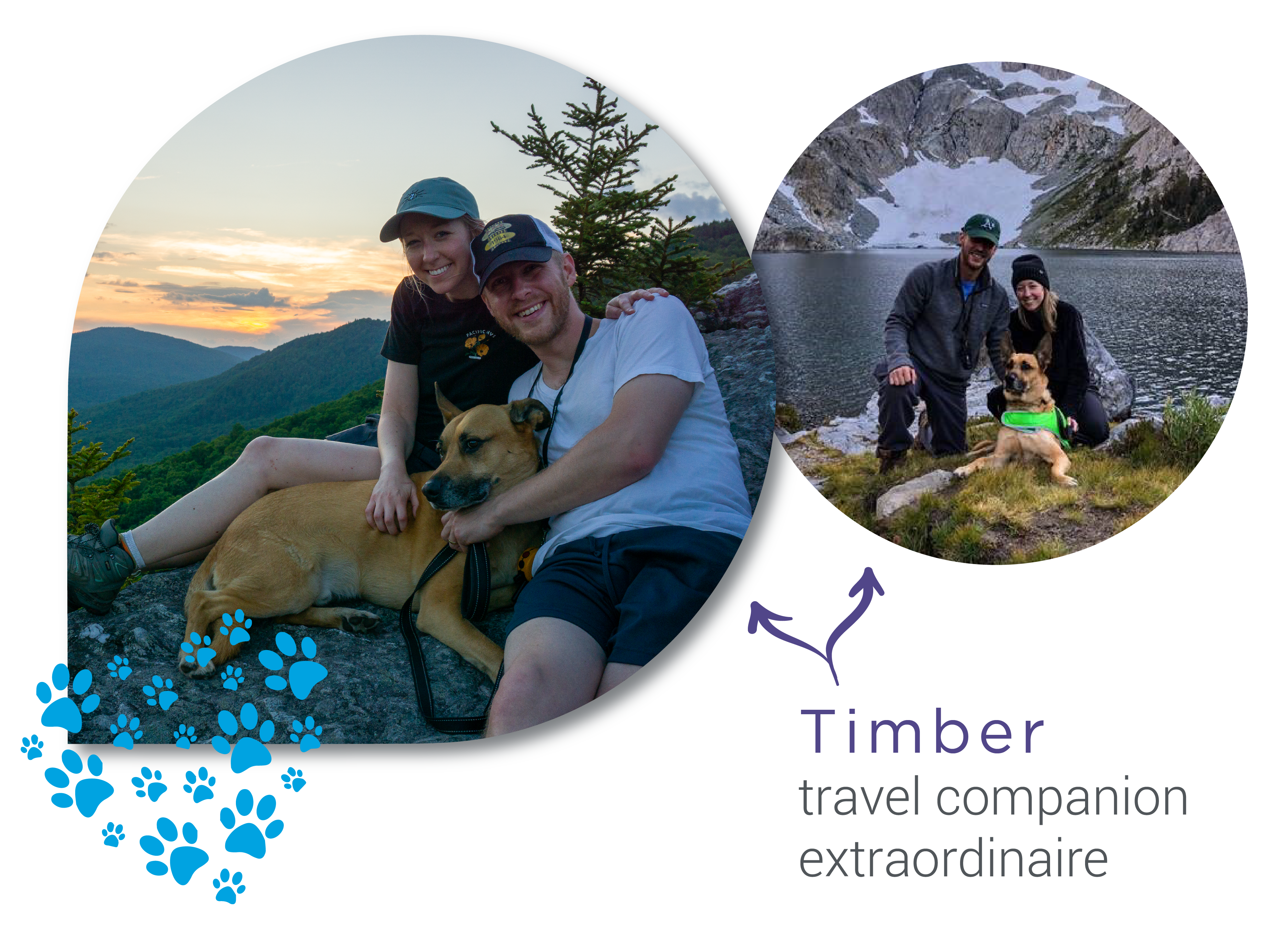 Let's Keep it Professional
What do you like most about what you do?
As physical therapists, we can have a profound impact on a person's life. As a traveler, you have the opportunity to meet people from all over the country of extremely different cultures, classes and experiences. We have learned so much from the patients and people we have met and worked with. This has been one of the most gratifying takeaways of our experience as travel PTs, and we have found not only can we make a positive impact on our patients, but they truly teach us so much along the way.
Describe what your work week looks like in 10 words or less.
Sleep, eat, work, paperwork, walk Timber, sleep, repeat x5, weekend.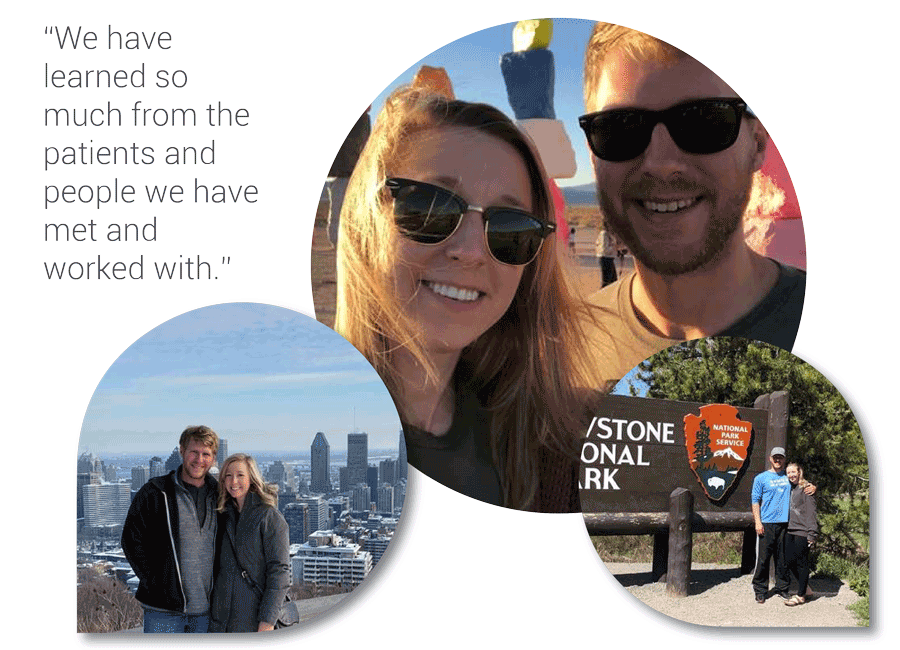 Alright, Travel Talk 
When and why did you decide to give the traveling medical gig a shot?
We had talked about traveling for a while and wanted more opportunities to explore the country. Our full-time gigs just did not allow for the amount of travel that we wanted to do. We had just been married and it seemed like the perfect time to take the leap into travel work as we really weren't sure where we wanted to settle.
What would we most likely find you doing if you had no responsibilities for a day?
You would probably find us exploring the mountains and then relaxing on a beach at sunset with Timber.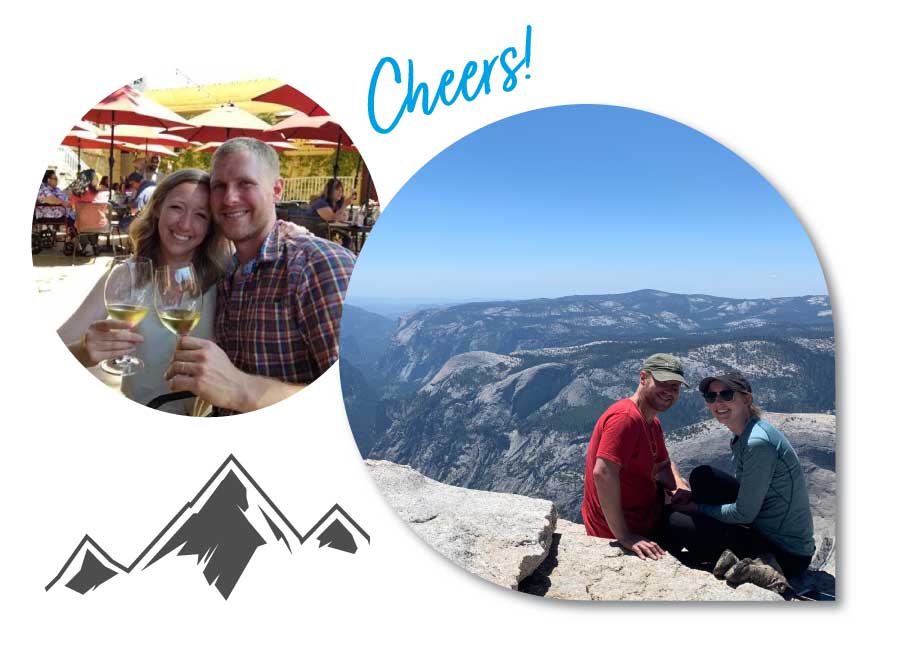 Last but not Least
Why Triage?
Well, we have a fantastic recruiter (Tom Juberian) who has never let us down and has found us jobs in the states we wanted to work in this year, despite the pandemic. Triage has provided us with many opportunities and excellent work benefits as well (401K, continuing education reimbursement, etc).
Thanks for Rallying with Team Triage, Chris and Caitlyn.
We love highlighting our travelers each month because it gives everyone an opportunity to learn how amazing our team really is! Ready to join the Triage Staffing family? Search allied and travel nurse jobs today.
Know somebody who would be a good fit with Team Triage? Refer them today and you'll get a nice reward!