We're back with our series on our travelers' favorite healthcare travel locations with a new fave—Seattle, WA! If your only exposure to Seattle medicine is through Grey's Anatomy, stick with us. We're highlighting some of the things you can expect if you call Seattle home for an assignment or two.
Travel Healthcare Jobs in Washington
Looking for a healthcare travel job in the Seattle area? You're in luck because there are over 100 different facilities in Washington and plenty of them located in Seattle. Triage travelers called out the University of Washington Medical Center, Harborview and Swedish Cherry Hill in Seattle and St. Anthony's in nearby Gig Harbor as favorites. Fun fact—if you're looking for Seattle Grace (the first Grey's Anatomy hospital), you won't find it, but it did actually exist between 1887-1894, according to Wikipedia.
Travelers said that the people at each facility were a positive. At Harborview in particular, nursing ratios were a real plus, but the one hour lunch break also was nothing to sneeze at.
Things to do in Washington
While you're in Washington, take time to explore. The area has a reputation for being rainy, but definitely don't let that stop you from getting out and seeing the local sights. Everyone knows about the Space Needle, but did you know there's a real troll that lives underneath the George Washington Memorial Bridge? It's an art piece that is a traveler favorite.
Also, don't forget about Pike Place Market. There, you'll be able to see the famous fish mongers toss the day's catch to each other. Just don't get in their way.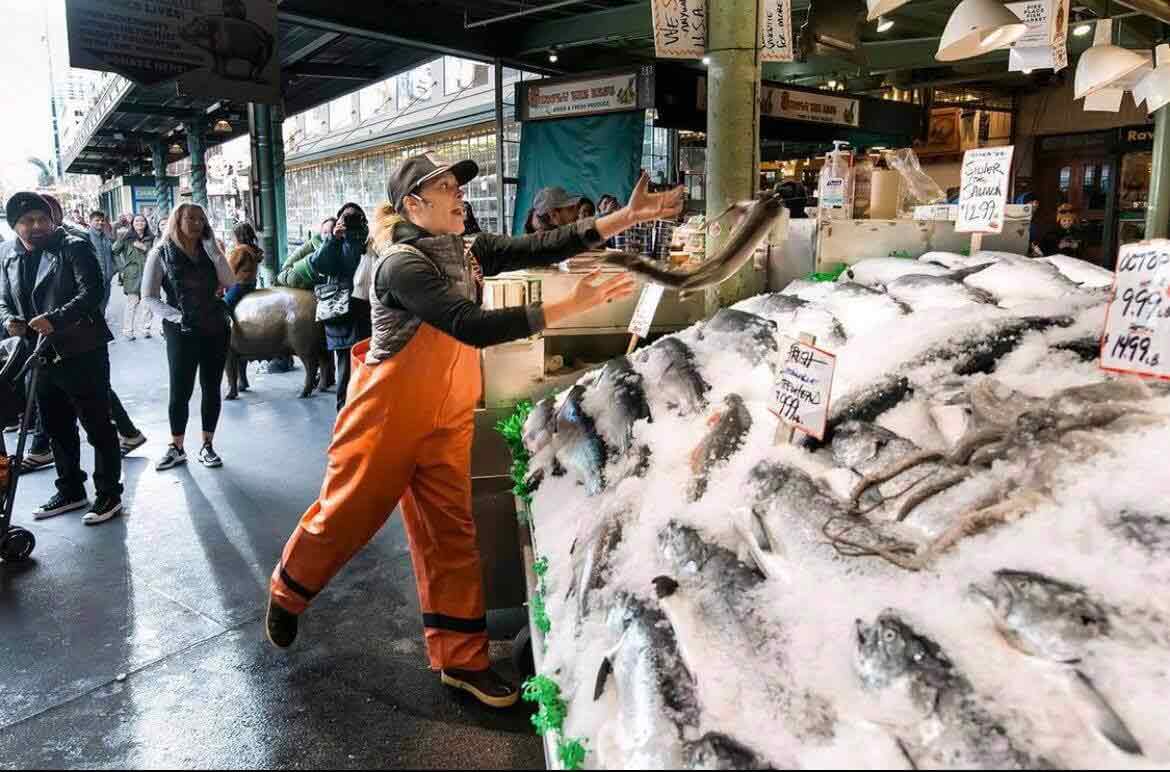 Travelers also said they loved the outdoors while in Washington. Hiking, skiing, snowboarding and more were all within an hour's drive. Washington is an outdoors paradise. 
Places to Eat in Washington
While Seattle is known for being home to the original Starbucks, there's more than just coffee. Craft breweries are all over, so take time to sample some of the local libations.
And the food. One of our travelers said that Seattle was not the place to start a diet because every restaurant was that good. Call outs were Japonessa Sushi Cocina, Pink Door and The Crab Pot, but there's plenty of others not mentioned.

Where to Stay in Washington
Travelers said that housing could be a challenge, depending on the time of year. Housing can be pricy. One traveler suggested booking through The Landing, a network of furnished apartments, while another stayed in nearby Ravenna. If your heart's set on Seattle, do a little research on the housing market, especially if you're traveling with a pet, so you don't get caught off guard.
Interested in finding a healthcare travel job in Washington? Visit our job board or connect with a recruiter today.