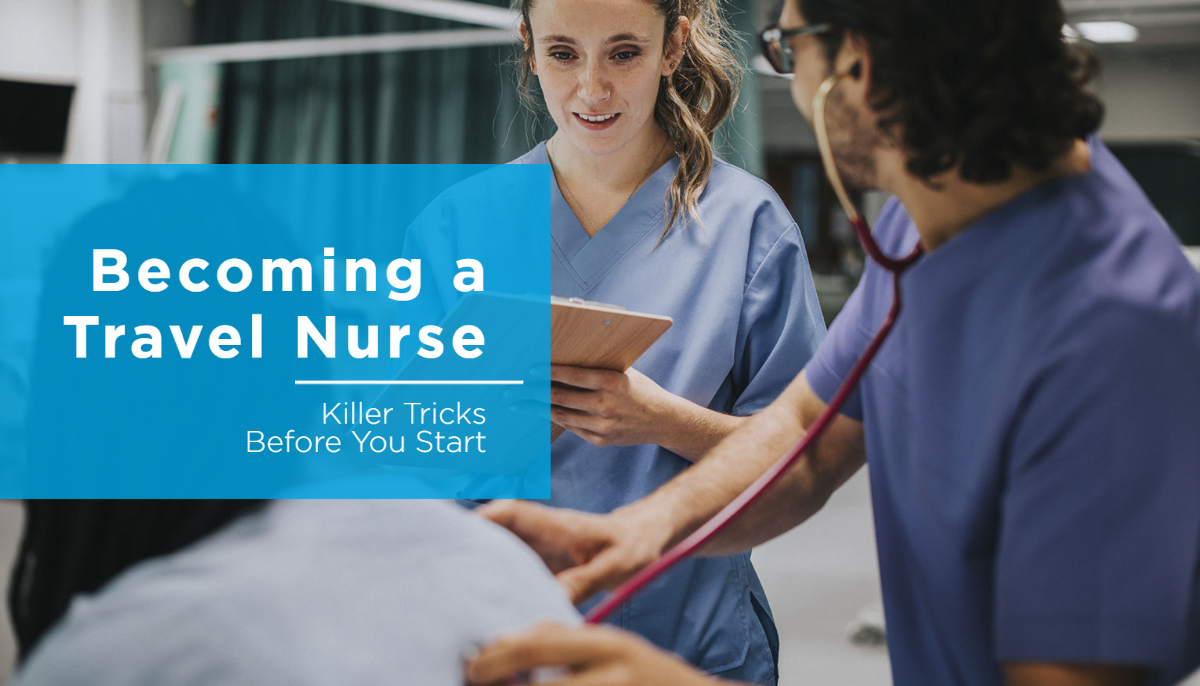 When you're a travel nurse or other medical traveler, it can be daunting at first. After all, there's a ton to think about—whether it's finding the right assignment, knowing how to navigate new cities, finding housing and so much more. If you're thinking about making the change from a staff position to a travel one, here's a couple killer tricks that can help you get ready to travel, even if you're feeling a little nervous. 
Find a Great Travel Nurse Recruiter
A great recruiter is key, especially when you're in your first assignment. A good recruiter will tell it like it is, rather than just tell you what they think you want to hear. That's why integrity is one of Triage's core values. We're never going to tell you lies, just to get you to sign a contract. Instead, we'll be honest and candor with you—after all, we're as honest as your ex wasn't.  
A great travel nurse recruiter will listen to what you want, rather than try to fit you into a job you're not qualified for. That's especially important with your first assignment. Nurses aren't one-size-fits-all and neither are hospitals. If the assignment you're interested in is a total fiasco, we'll tell you and let you decide if it's somewhere you want to go. 
Triage recruiters often report that they stay in touch with former travelers—even when they're on assignment with another company or no longer traveling. That's part of the Secret Sauce that makes the Triage recruiter/traveler relationship so special.  
Have Self-Confidence in Your Skills
There's a reason you need a few years of experience before you head out on a travel assignment. That's because travel nurses are expected to really dive in and help without a lot of orientation. You may get a day to figure out where supplies are kept or to learn about that specific hospital's policies, but otherwise, nurse managers want you to be able to make an immediate impact and help. After all, they're hiring you because they're short-handed and need help now. If it takes you a couple weeks to get used to the floor, you've wasted a huge part of your contract there.  
Use a Travel Nurse Company That Has Your Back
Fake it 'til you make it is a great motto, but you gotta know when you need help. Although self-confidence is vital, there might be a point where you need assistance. When you get to that spot in your traveler journey, make sure that you reach out to help. Contact a co-worker or your manager in the moment, but also know that Triage's clinical liaison is available to assist with situations. If you're not sure how to handle a situation or think that your facility has safety concerns, Triage's team of clinical liaisons is available. They're all former travel nurses with more than 80 years of experience so they've seen it all.  
Need some more help? Ready to take the next step in your career? Connect with a Triage recruiter today.