Rose Lim Luey grew up the child of Chinese immigrants. After her parents moved from China to Oakland, they opened a laundry service, where her first job was sorting the dirty socks.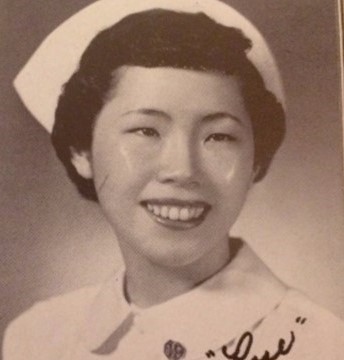 She was one of the first Chinese-American students to graduate from Samuel Merritt Hospital's School of Nursing in 1951. The training was strict and cost $250 for the three years.
In 1972, she was named Oakland's Mother of the Year and she extended that caring demeanor to her patients. She served as the Disaster Nurse Chair of the American Red Cross, worked with the Alameda County Health Care Services and was a founding member of Asian Health Services. Additionally, she served as a bilingual Public Health Nurse.
As the Vietnam War ended, Luey volunteered to meet people coming to the United States from Vietnam. She assessed their health status and helped ensure that sick immigrants were provided the care they needed as they came into the country.
In 1984, when the Alameda County's Perinatal Hepatitis B Program was in danger of being shut down and losing its funding, Luey took on the program and enacted new protocols that saved it. Later, the state used her program as a model and enacted elements of it throughout the state.
In 2008, Luey and her husband Tom established a scholarship in their name at Luey's alma mater, Samuel Merritt University. The scholarship awards financial assistance to nursing students each year.
Luey passed away in 2019 at the age of 90.