Although Anastacia Giron-Tupas was born in the Philippines, she's known throughout the United States.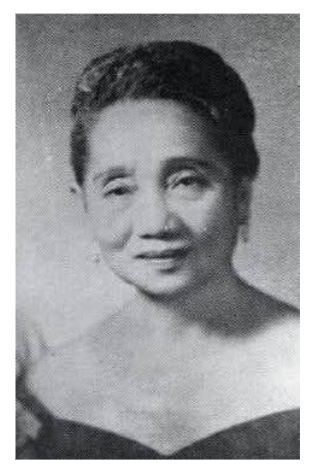 She was born in 1890 and was a part of the second graduating class of the Philippine General Hospital School of Nursing in 1912. After graduation, she moved to the United States to finish her education and obtained a certificate in Public Health Nursing from the University of Pennsylvania. She also received additional training at Boston's New England Hospital for Women and Children.
Throughout her career, she spent time in both the Philippines and the U.S. In this time, she served as the Chief Nurse Superintendent of the Philippine General Hospital School of Nursing, the secretary treasurer of the Board of Examiners for Nursing and the director of the University of Pennsylvania School of Public Health Nursing.
Giron-Tupas also helped found the Filipino Nurses Association and served as the organizations first president. In her time at the University of Pennsylvania, it became the top nursing school in the U.S., as well as the first one with a formal curriculum for a Bachelor of Science in Nursing program.
In 1959, Giron-Tupas received the Presidential Medal of Merit in the Philippines and the top award from the Philippine Nursing Association was renamed in her honor.
Giron-Tupas passed away in 1972.