In our exclusive Facebook group, Team Triage, we have a number of travelers who are avid hikers and a few have even completed the 52 Hike Challenge. The 52 Hike Challenge is simple — hikers should get out once a week and go hiking. Whether it's a short hike through a local park or a more challenging trip in a state park, we're excited to highlight Team Triage travelers Jenna and Colin.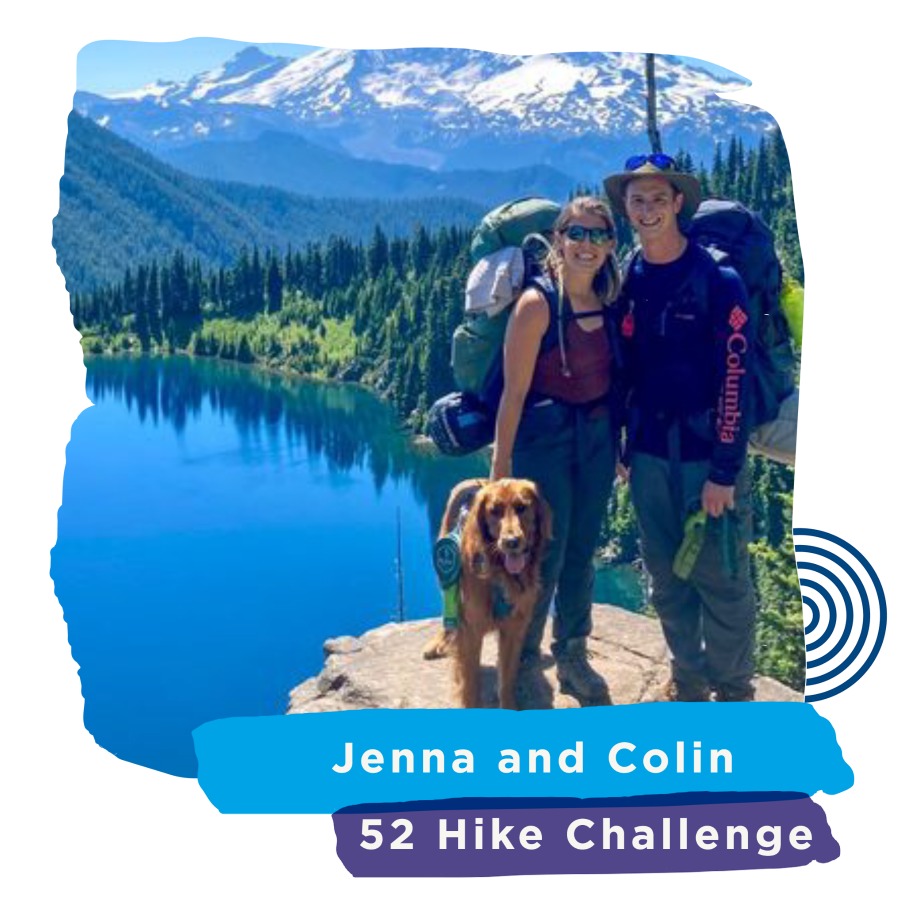 Who do you like to hike with or do you go solo?
My tried and true hiking buddies are my husband, Colin, and our pup, Gator! Other than that we love to hike with other travelers/co-workers when we have the chance.
What is/are the hikes that stand out from this year as most memorable?
The Highline trail in Glacier National Park, Montana — Jenna
Mount Townsend in Olympic National Forest, Washington — Colin
What location have you not been to that you would like to hike in? (Toughest, best view, best weather, worst weather, etc.)
The top 2 hikes on our bucket list are Kalalau Trail of the Na Pali coast on Kauai and Panorama Ridge in British Columbia!
What are you hiking must haves? What's in your hiking bag?
The first thing that comes to mind is SNACKS. Clif bars and chomps sticks are essential, but a fellow traveler, Ali, got us hooked on chocolate covered espresso beans and we can never go back. Other staples in our bags are sunscreen, chapstick, first aid kit, sunglasses and plenty of water!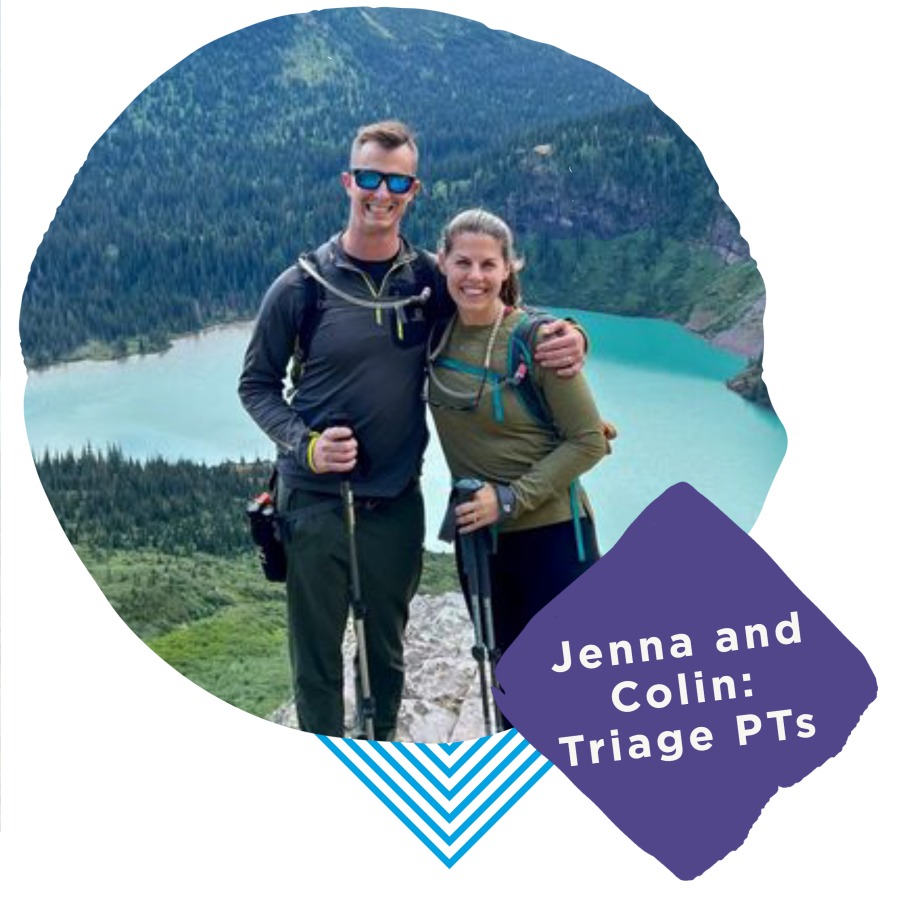 What is your favorite thing about hiking and what made you decide to do the 52 Hike Challenge?
To be honest we didn't know about this challenge until the fall— but after looking back at photos I was able to count more than 52 hikes we did before the month of October!
We both love being outdoors, challenging ourselves physically, the stillness of nature and appreciating breathtaking places that are only accessible by foot!
Are you taking the 52 Hike Challenge? Let us know when you complete it by sending an email to [email protected] for a chance to win some Triage swag.