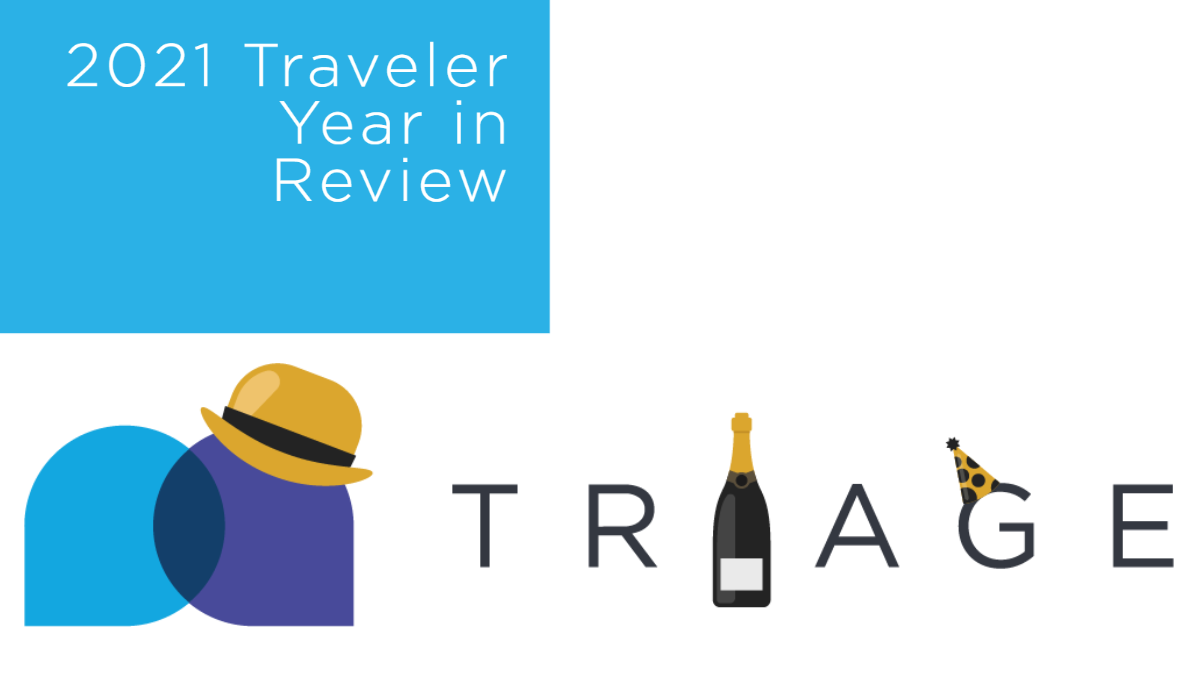 Our travelers are the best in the biz! So, when we asked what they're most proud of in 2021, they totally delivered. If you're thinking of taking the travel plunge, check out these comments and then contact us to get connected with a recruiter.
Katarina—2021 was a big year for me! I had my baby boy in May, quit a toxic staff job and finally took the leap into travel nurses, completed my first assignment, became financially stable and finally able to take my first Christmas off in three years! It's been a good year and a good year with Triage!
Samantha—I am most proud of finishing my first travel contract!
Amber—I'm most proud of taking the leap and joining the Triage family! So far it's been amazing and I really appreciate my recruiter, Josh Carovillano! Thanks for this experience Triage.
Devora—I'm proud that I finally shook my fear of the pandemic which held me back for one year and took the leap of faith to begin my dream of being a medical traveler. I was even more ecstatic when I reached back out to my recruiter Brooke Dutton and upon hearing my name and me say "I'm finally ready," she replied "Heck Yes!" It's been great journey not without some challenges thus far but I'm loving it and looking forward to hopefully many more years.
Jackie—Proud of myself for taking the leap and following my dreams!
Tanya—I am proud I have been able to spend more time with family after so little contact last year. And I am so happy and proud to be a part of the Triage travel team! Living a life I dreamed off thanks to my amazing recruiter Samantha Ellsworth.
LeeAnn—I broke my arm while on assignment 2 1/2 months ago, got cancelled by facility, I understood. Triage had my back with insurance made it super easy! I have now recovered and and started a new assignment and have at least 90% or more range of motion! Life is good!

Amanda—I'm proud of myself for finally jumping into traveling because I am continuing to do what I need to grow as a nurse!
Becky—Earning the Silver Beaver Award in Boy Scouts (the highest honor a council can give a leader); I have 1 more hike left and will have completed my 52 Hike Challenge this year; stretching my comfort zone and getting back into travel nursing after a 14 year break.
Melody—Most accomplishments – bought my first home and took a leap in my career and started travel nursing!
Ready to take the leap in 2022? Sign up for job alerts for allied or travel nurse jobs today.