We have many
traveling medical professionals
all over the country that work in some very cool locations. Being part of the Triage team means you're part of our family and to celebrate our family, we decided to feature one of our
traveling
medical
professionals
each
month
on our blog and social media channels. Let's get to know each other a little better!
Meet
Chrysalis
, an
Occupational
Therapist
who's been traveling for about a year now!
"

Chrysalis

is by far the epitome of what a successful

traveler

is. She embraces each opportunity with a positive attitude, fun, and adventure while still being a professional and a rock star OT to boot! She is always upbeat, cheerful and can turn MY day around in one text message. The Rehab Manager at the hospital in CO where she had her

first assignment

still talks to me about her even though she isn't working there anymore! She works primarily with peds and the kids just love and adore her. She sends me pictures along the way to her journeys to CO and WA, it's like I am on the road trip with her!

Chrysalis

has a top notch work ethic and knows how to have fun and make the most of each day and each assignment. I look forward to working with her for many more years to come!" – Carla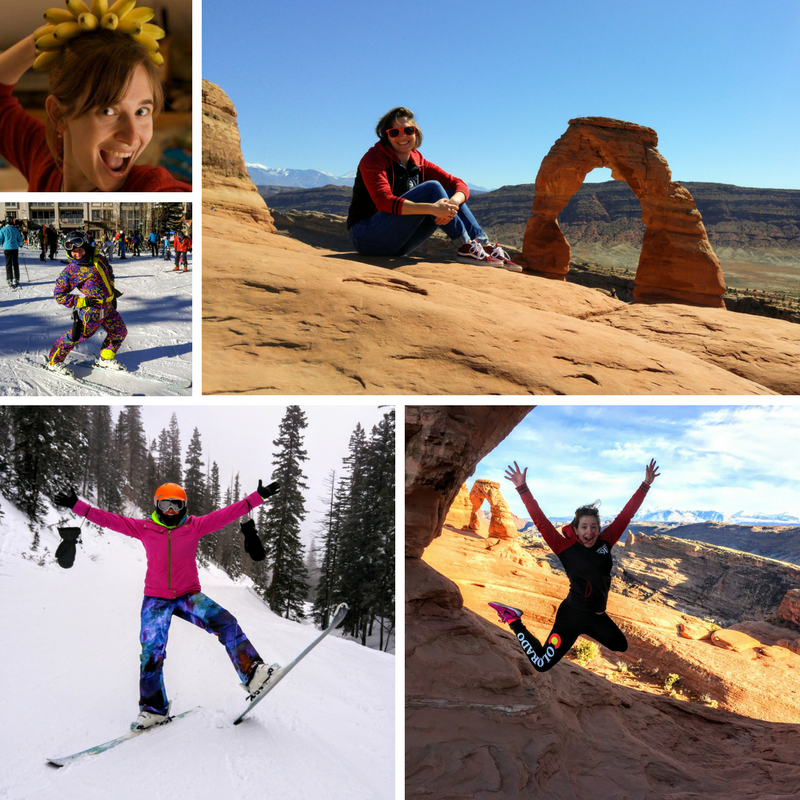 We asked
Chrysalis
to answer a few questions about working at Triage to give us a better look into what she is all about! Here are her responses:
How long have you been traveling? I will have been traveling as an Occupational Therapist for one year in August.
Why Triage?
I was introduced to Triage through a childhood friend who is awesome and also a
traveler
. She suggested the company to me and connected me with Carla. The rest is history, Carla has been incredible to work with every step of the way.
Everyone I have had the pleasure of working with through Triage has been helpful, kind and hardworking.
How do you spend your days off? I love a good adventure! I spend most of my days off exploring, hiking, skiing, playing roller derby and/or relaxing with friends.
What is the one food you could never give up? Cheese!
What is one thing still on your bucket list? It's a long list…one thing I have always wanted to do is go heli-skiing.
What fashion trend do you just not understand? Pre-ripped /distressed Jeans.
If you could give your younger self advice, what would you say? There are so many good answers to this question, but I think the most important advice I could give myself would: don't sweat the small stuff.
As a child, what did you want to be when you grew up? I had big plans to be an oceanographic paleontologist who also specialized in architecture…but by the time I was in 11th grade I was pretty sure I wanted to be an OT.
What is your favorite family tradition? One of my favorite family traditions is dancing to live music at midnight with my mom on her birthday.
Using 1 word, how would you describe your family? Fun
We love highlighting our team each month because it gives everyone an opportunity to learn how amazing our team really is! Ready to join the Triage Staffing family? Search allied and travel nurse jobs today.
Know somebody who would be a good fit with Team Triage? Refer them today and you'll get a nice reward.